CFL AND BOKS KICKSTART CANADIAN KIDS
The Canadian Football League, Reebok, and the Public Health Agency of Canada celebrate over two years of keeping kids active
Thursday, March 23, 2017 — (REGINA) – Today at Ecole Centennial Community School in Regina, fifty students in Grade 4 got the jump on their school day after a visit from BOKS. The healthy active living program, a collaboration between the Canadian Football League (CFL), Reebok, and the Public Health Agency of Canada (PHAC), is in its third year and more than 85% of the way to reaching its five-year targets.
Regional BOKS Coordinator and former CFL player Randy Chevrier was joined by current CFLers Bo Levi Mitchell and Brad Sinopoli to lead the students in an active session before their classes began for the day, hosted by Taylor Shire from Global News Regina. They were joined by CFL Commissioner Jeffrey L. Orridge and adidas Canada President Michael Rossi.
Starting in 2014 with support from PHAC, the BOKS program helps students meet the medically-recommended daily goal of 60 minutes of physical activity – a mark most Canadian kids don't meet. BOKS provides fun, free, and active pre-class sessions at schools to boost learning and fitness. The program, which also sees CFL players visiting schools to encourage healthy lifestyles, has experienced remarkable success: BOKS is already 85% of the way to the program's five-year goal, with programming in over 380 Canadian schools in eight provinces and two territories.
"The CFL is proud to work with BOKS to make such a profound impact on kids across Canada by promoting physical activity," said Jeffrey L. Orridge, CFL Commissioner. "We know that active kids have active minds, and the mission of helping kids kickstart their days with activity to promote learning, exercise, and play is important. Together we have made an important difference, and I know that this partnership and program will do even greater things."
"We're incredibly proud of the progress and impact we're making with BOKS, getting kids moving in communities across Canada," said Michael Rossi, adidas Canada President. "We're also very thankful to the CFL and PHAC for their support of the program. We invite all Canadians to help us continue the momentum by spreading the word and getting involved."
BOKS aims to reach 450 schools in five years with morning sessions of physical activity and give volunteers with the tools they need to provide a fun and effective fitness program. Exercise and physical activity has been proven to be conducive to learning, and 75% of BOKS participants saw improvements in behaviour, focus, and teamwork at school.
This BOKS event took place during Mark's CFL Week, the biggest offseason event in the history of the Canadian Football League. This week celebrates our legends, showcases our stars, and introduces Canadians to the future of our game, all in a new and exciting format that brings media and fans closer than ever before.
-30-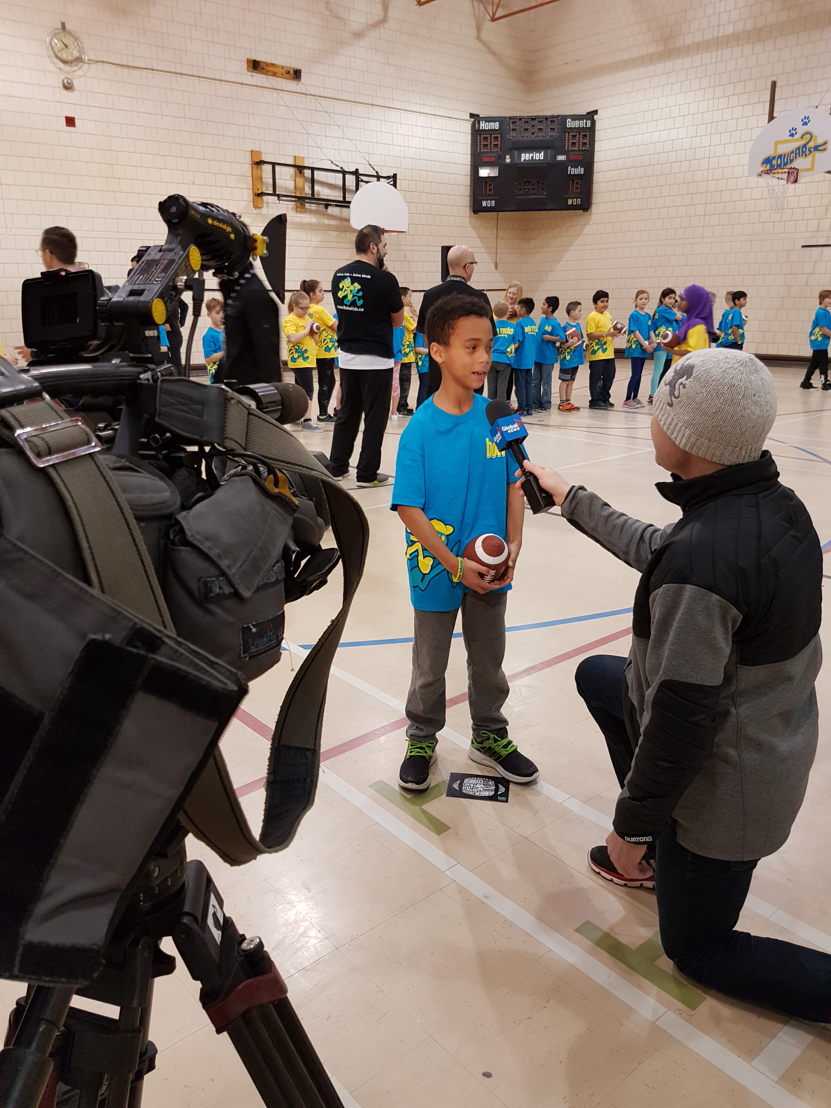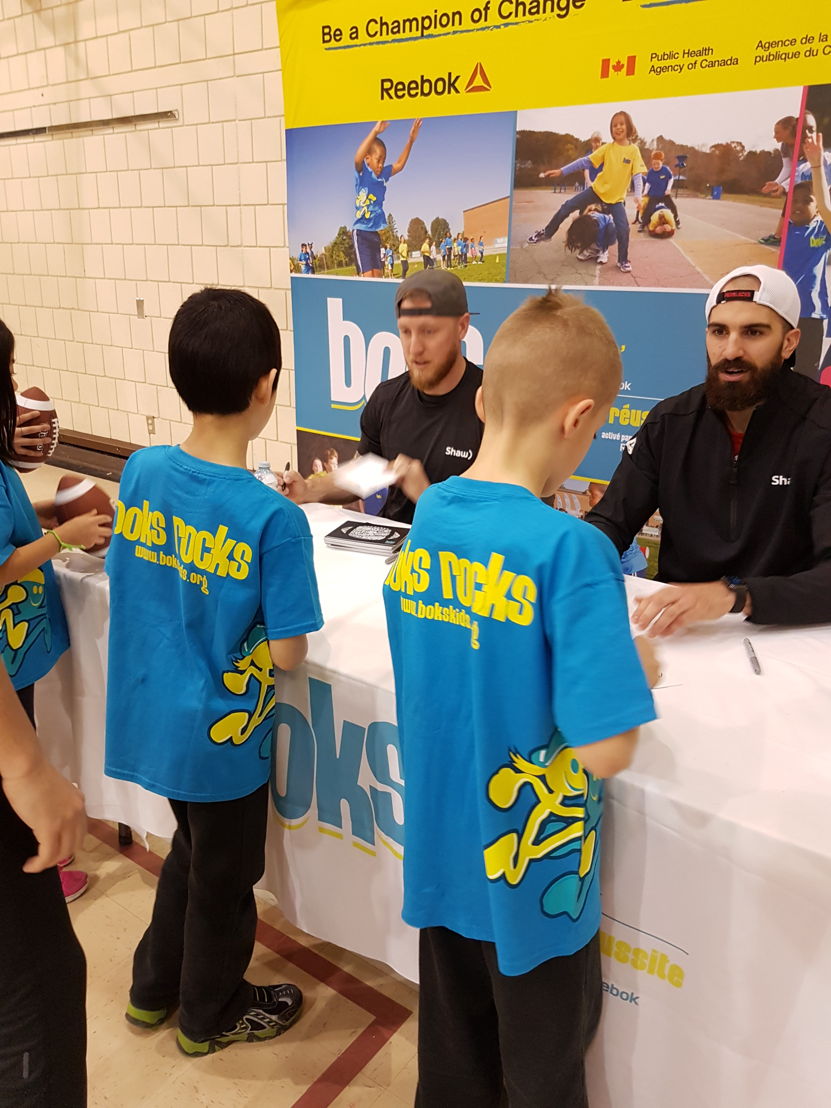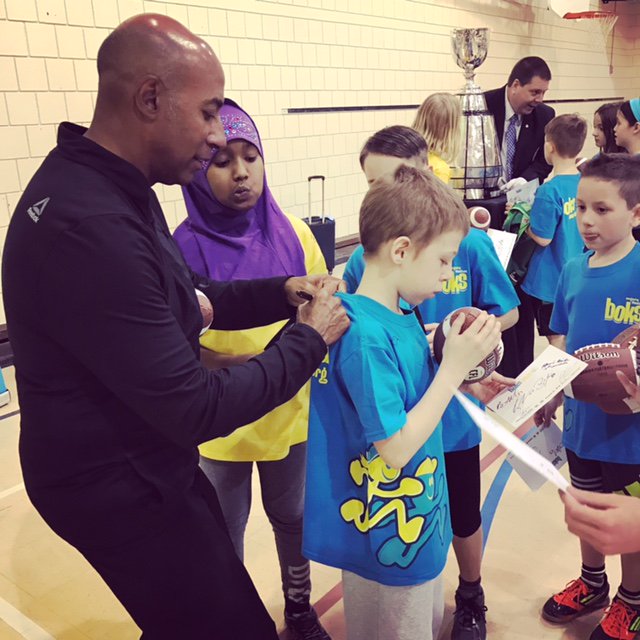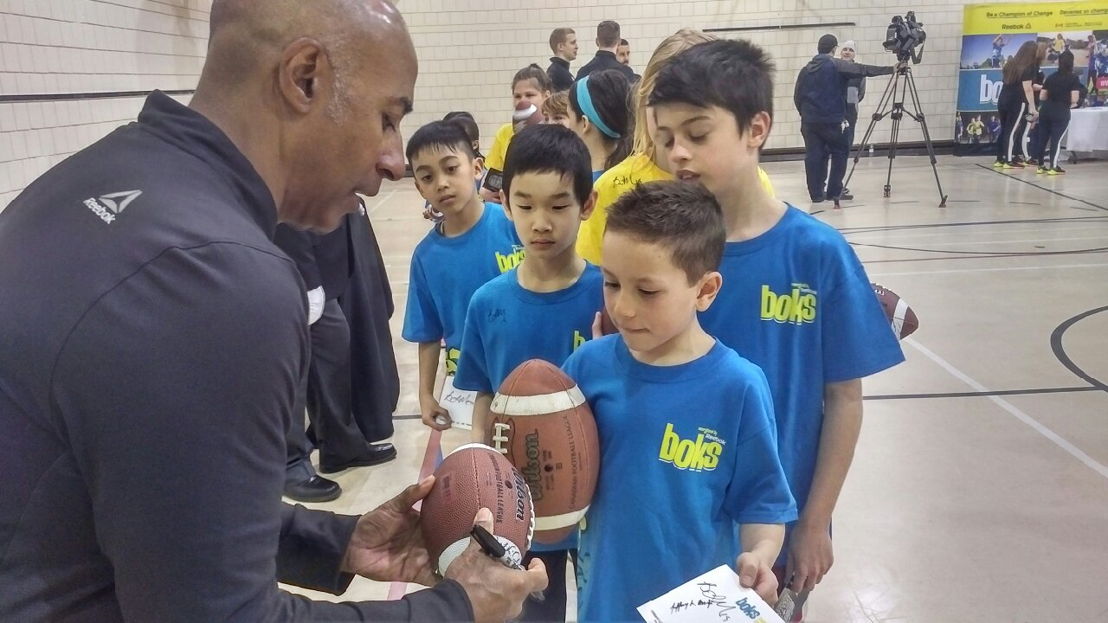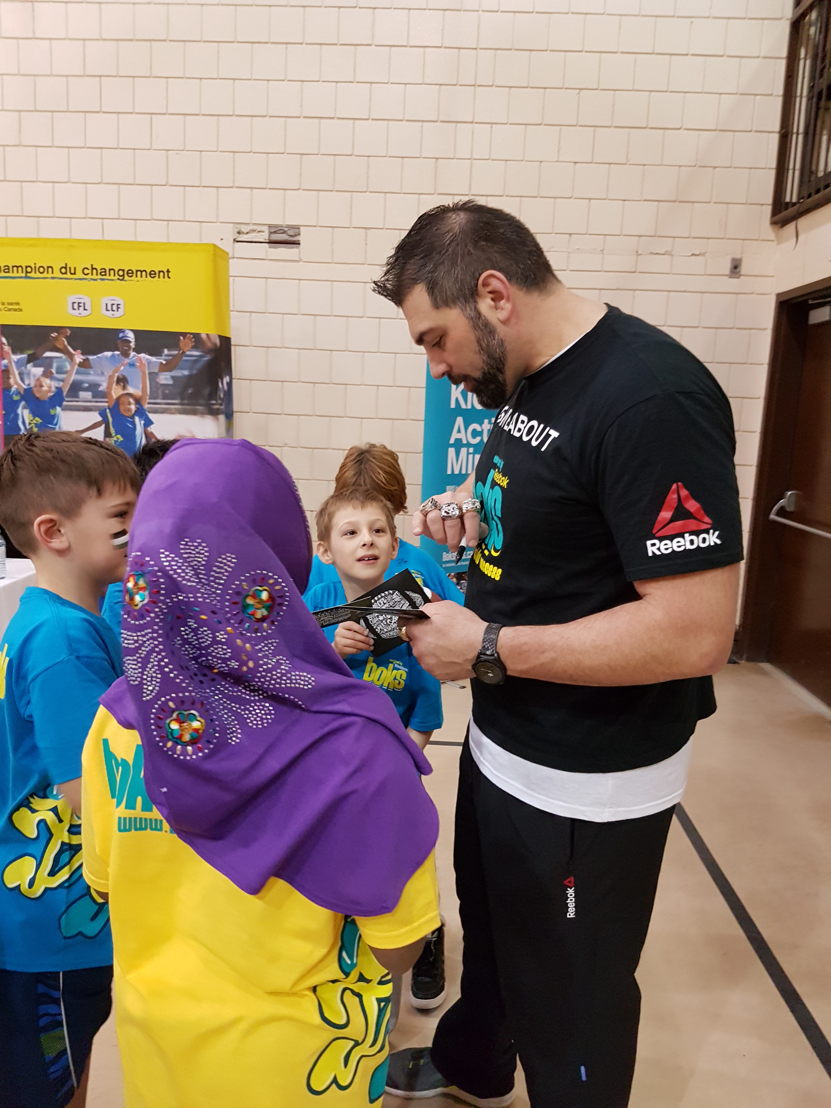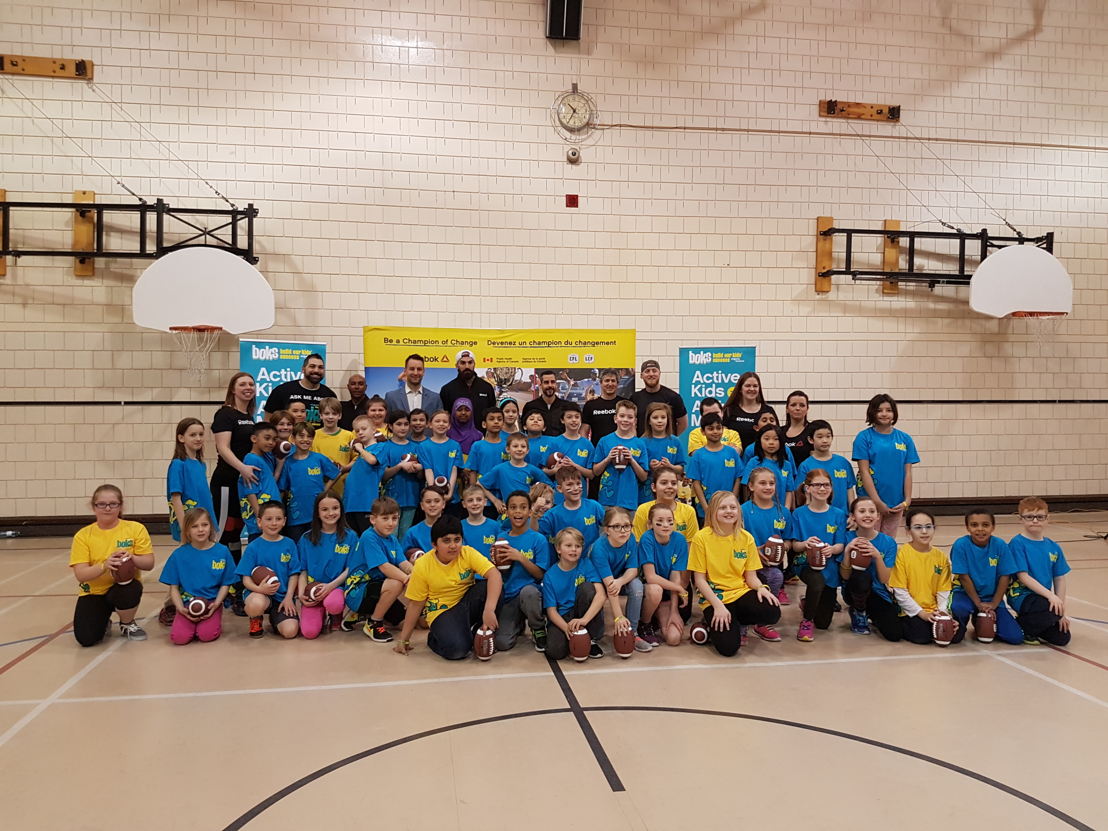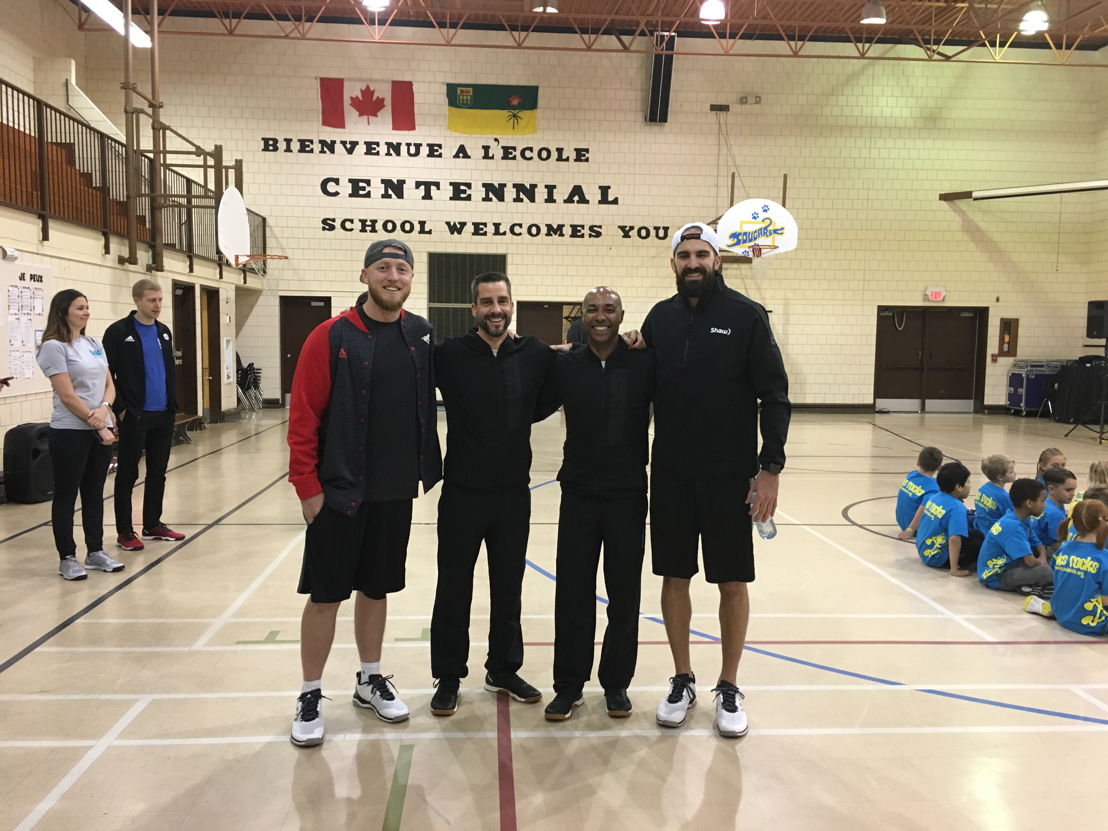 Paulo Senra Director, Communications at Canadian Football League
Clare Hutchinson Communications Assistant at Canadian Football League