CFL TOP PERFORMERS – AUGUST
Cody Fajardo, Jonathan Woodard and Michael Reilly named CFL Top Performers for the month of August
TORONTO (September 1, 2021) - Cody Fajardo, Jonathan Woodard and Michael Reilly were named the CFL Top Performers of the Month of August of the CFL's 2021 season. The selections include all appearances from Weeks 1 to 4.
The three players were chosen by a panel of judges comprised of former CFL players Matt Dunigan and Duane Forde of TSN, as well as Pierre Vercheval of RDS, who independently send their selections to the CFL head office.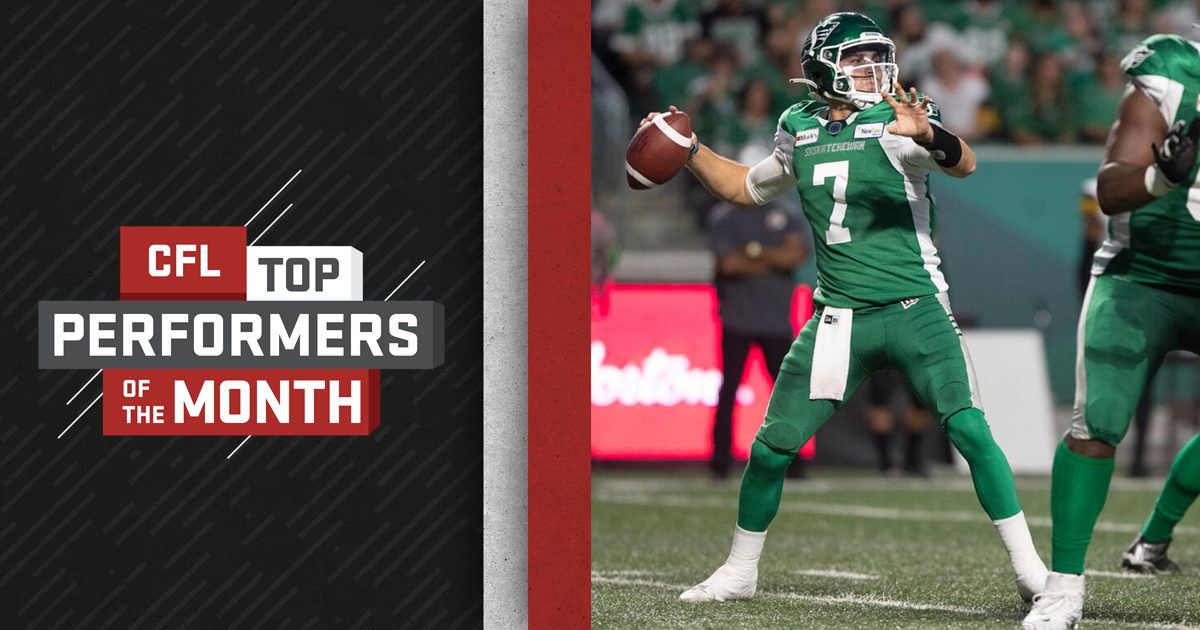 Cody Fajardo guided the Saskatchewan to an undefeated 3-0 record to start the season and them in first place as they enter Mark's Labour Day Weekend.
Through his first three games Fajardo has completed a league-best 78.8% of his passes, thrown for 773 yards, with four touchdown passes to only one interception. Along the ground he has added 139 yards and scored another two touchdowns.
He is also the lone player in the league to be named a CFL Top Performer of the Week multiple times this year (Week 2 and 3).
Against Hamilton in Week 2, the 2019 Most Outstanding Player finalist had an efficient game all around by completing 17 of 25 passes for 222 yards, added 66 rushing yards and contributing three touchdowns (two pass, one rush).
The Nevada Wolfpack product followed up that performance in Week 3 against Ottawa by passing for 321 yards and completing 85.7% of his passes.
Fajardo is in his fifth season in the CFL, second with the Roughriders.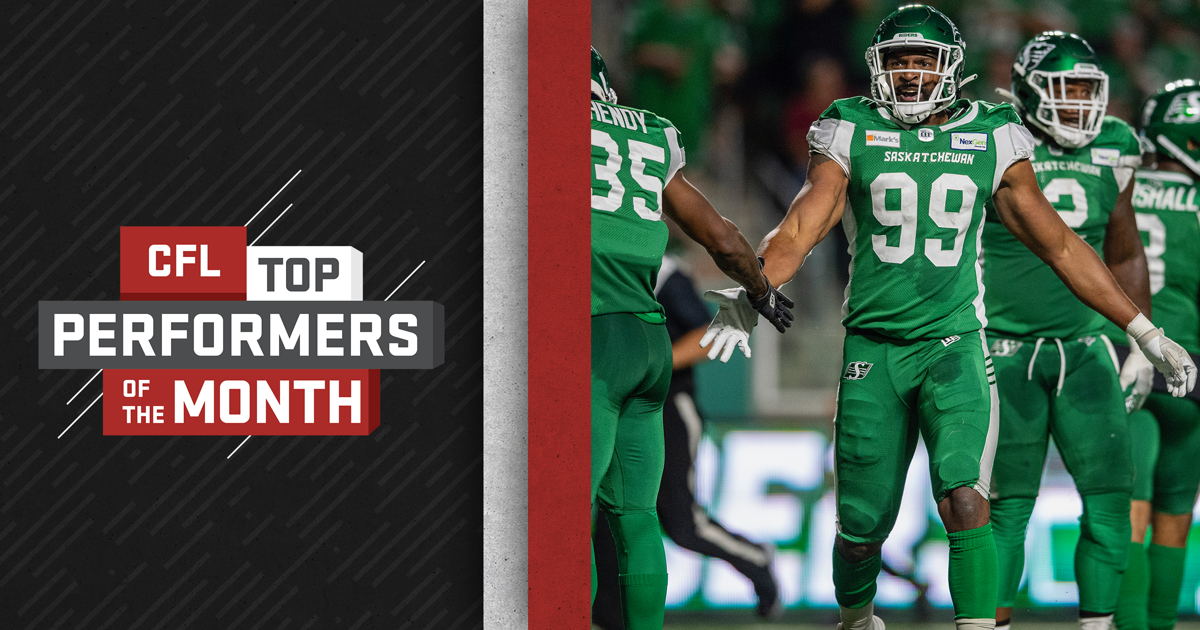 Fajardo's teammate, Jonathan Woodard was another key piece in the Roughriders roaring start to the 2021 season.
In his first three games in the CFL, the Brentwood, Tennessee native has racked up five sacks leading the league in that category while adding five tackles and a forced fumble.
His best game came in Week 2 against the BC Lions when he recorded three sacks accumulating a loss of 21 yards and added two tackles in the game.
In Week 3, he made it consecutive games with multiple sacks after brining down Matt Nichols twice.
Collegiately, Woodard played at Central Arkansas.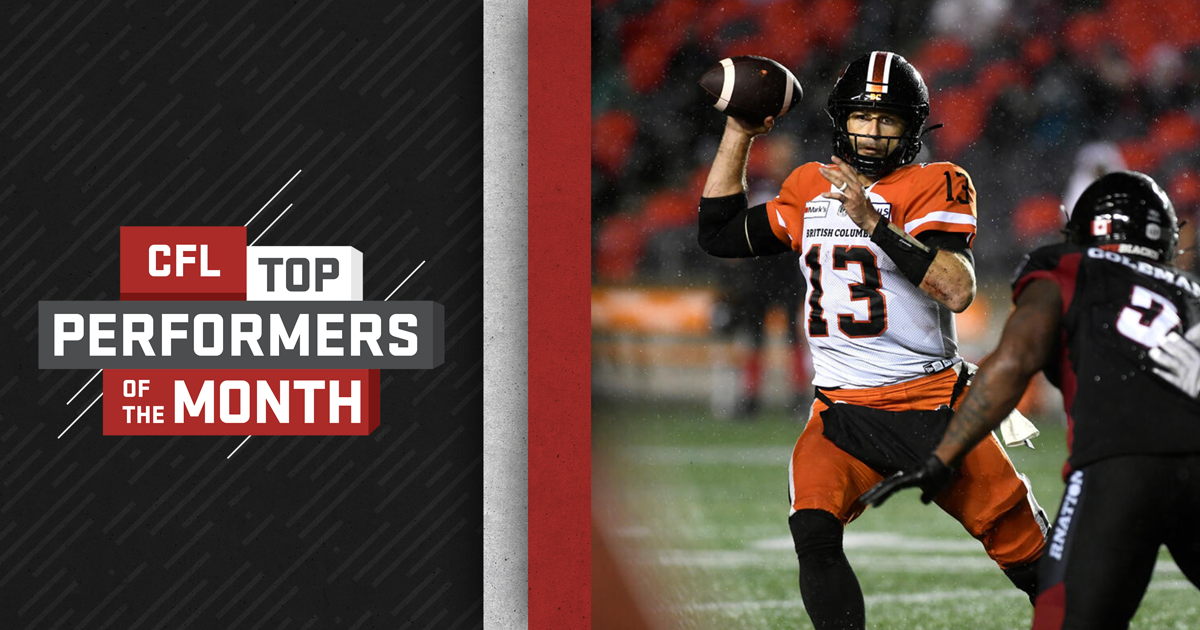 Through the first four weeks of the season, despite a nagging elbow injury, Michael Reilly has led the BC Lions to a 2-2 record and has put up impressive numbers in the process.
Reilly currently leads the league with 974 passing yards, completing 71.7% of his passes and two touchdown passes. He continues to add a presence in the running game with 40 yards rushing has a share of the league-lead with three rushing touchdowns on the season.
This season he has notched two games with 300+ yards passing including 342 in Week 2 against Calgary. It happened to be the same week he was named a CFL Top Performer.
Reilly is in his 11th season in the CFL.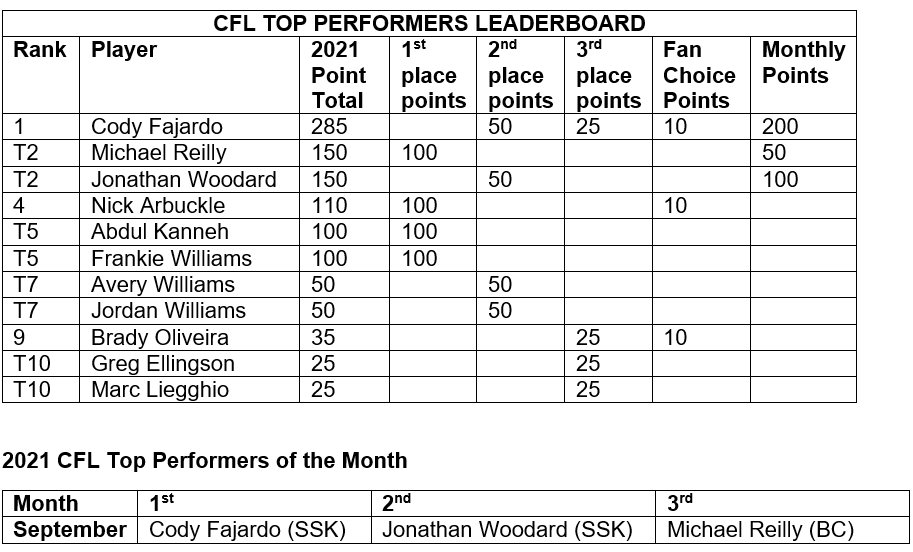 Lucas Barrett Associate Vice-President, Communications & Public Affairs, Canadian Football League