CFL TOP PERFORMERS – WEEK 1
Abdul Kanneh, Avery Williams and Brady Oliveira named CFL Top Performers
TORONTO (August 10, 2021) -- Abdul Kanneh, Avery Williams and Brady Oliveira were named the CFL Top Performers of the Week for Week 1 of the CFL's 2021 season.
The three players were chosen by a panel of judges comprised of former CFL players Matt Dunigan and Duane Forde of TSN, as well as Pierre Vercheval of RDS, who independently send their selections to the CFL head office.
DB | ABDUL KANNEH | OTTAWA REDBLACKS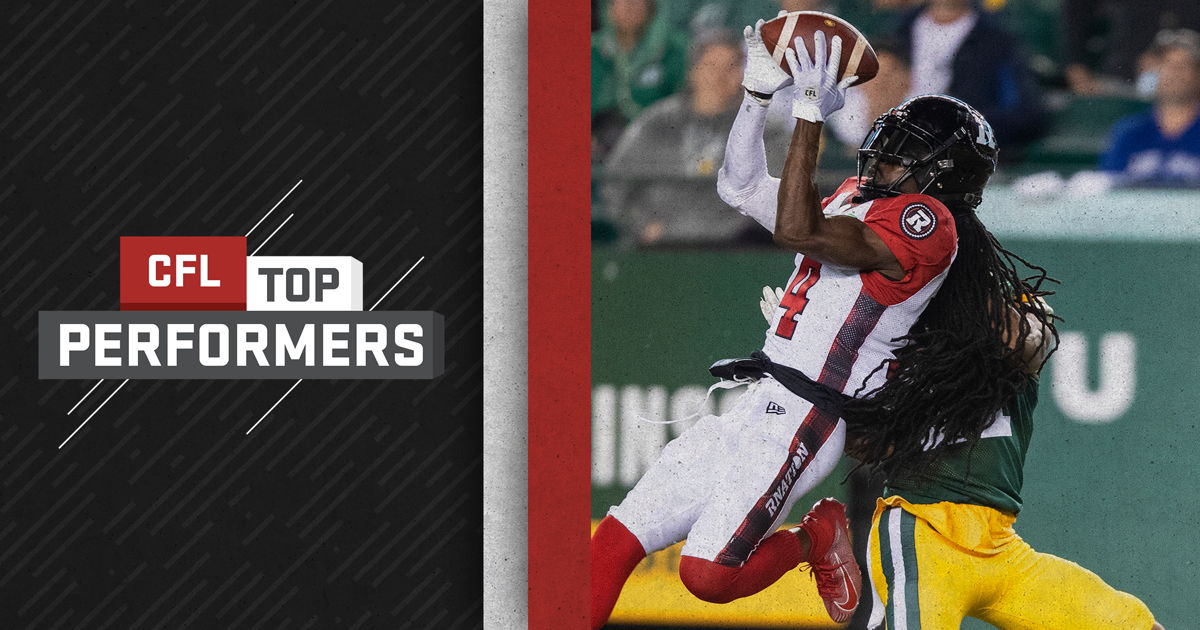 Ottawa REDBLACKS' Abdul Kanneh played a vital role in the teams' 16-12 victory over the Edmonton Elks.
Kanneh made his mark in the second half with three crucial plays. First, in the third quarter Kanneh tracked a ball intended for receiver Shai Ross, jumped with full extension and came down with his first interception on the season.
With Ottawa trailing by three points in the fourth quarter, Trevor Harris attempted to find Ross for a short gain. Ross bobbled the catch, allowing Kanneh to snatch the football and return it all the way for a 102-yard pick-six, which gave Ottawa their first and only lead of the game. It also marked his first-career touchdown in the CFL.
To add to the prolific night, Kanneh made the game-saving tackle to end the contest on the one-yard line.
The New Mexico Highlands product registered six tackles in the game as well. With his two interceptions, Kanneh now has 16 during his seven-year career in the league.
LB | AVERY WILLIAMS | OTTAWA REDBLACKS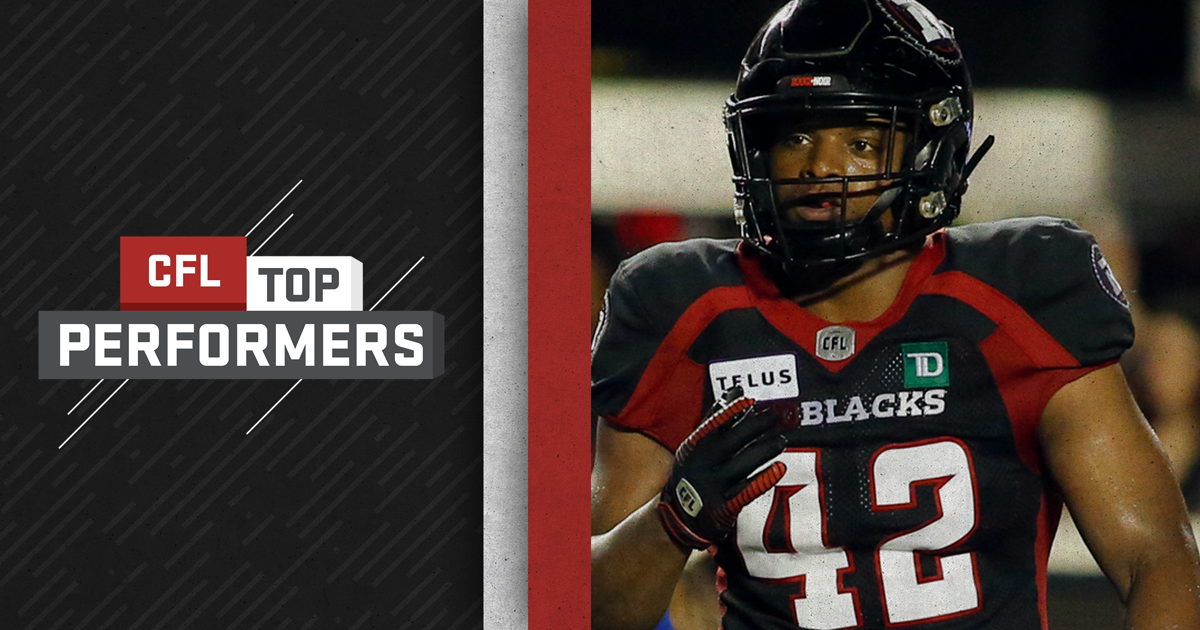 Kanneh's teammate, Avery Williams, was also named a Top Performer after a great performance in the REDBLACKS' win over Edmonton.
Williams led all players in Week 1 after wrapping up 14 tackles – a career-high. It also marked his third career game with 10+ tackles in the CFL.
The former Temple Owl was also able to get to the quarterback when he wrapped up Trevor Harris in the first quarter for a six-yard loss.
In 29 career games, the Baltimore, Maryland native has accumulated 126 defensive tackles, three sacks and three forced fumbles.
RB | BRADY OLIVEIRA | WINNIPEG BLUE BOMBERS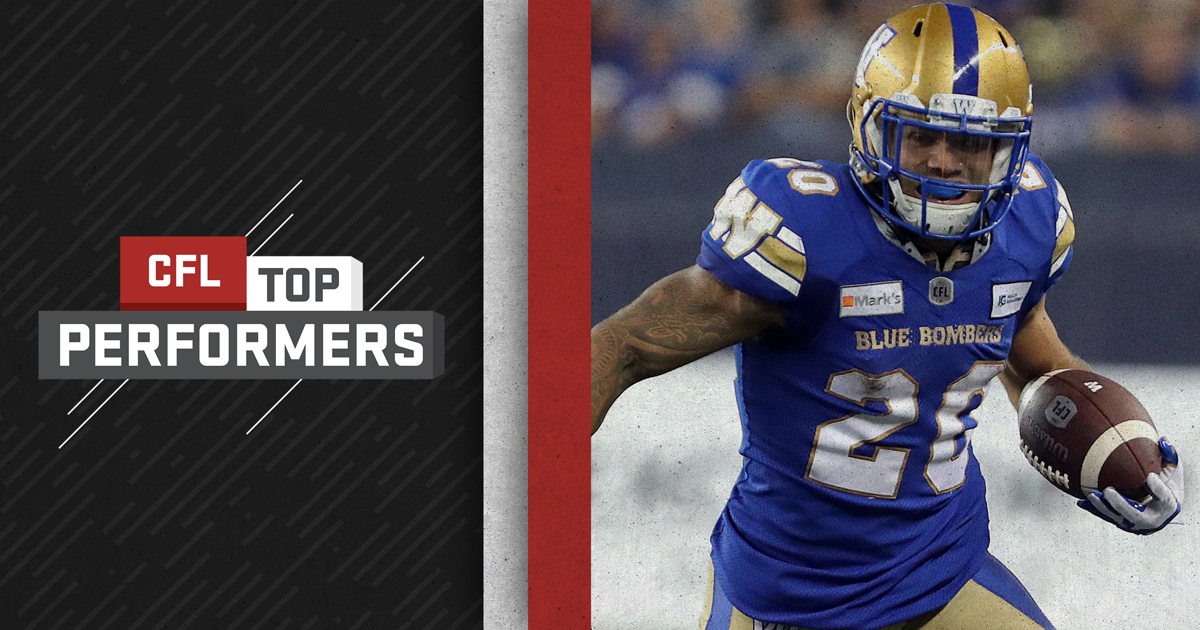 In his first-career start playing for his hometown team, Brady Oliveira had a night to remember on opening night.
In the Blue Bombers' 19-6 win over the Tiger-Cats, Oliveira rushed the ball 22 times for league-high 126 yards in Week 1. The North Dakota product added a reception for 21 yards.
In his third-career game Oliveira had four rushes of 10+ yards and averaged 5.7 yards per carry.
The Bombers selected Oliveira in the second round, 14th overall, in the 2019 CFL Draft and the Winnipeg product earned a spot on the opening-day roster. Unfortunately, his 2019 season came to an end a week later in the Bombers home opener when he suffered a season-ending leg injury.

Lucas Barrett Associate Vice-President, Communications & Public Affairs, Canadian Football League