CFL TOP PERFORMERS – WEEK 13
Masoli, Leonard and Bede named Top Performers
TORONTO (November 2, 2021) – Jeremiah Masoli, A.C. Leonard and Boris Bede were named the CFL Top Performers of the Week for Week 13 of the CFL's 2021 season.
The three players were chosen by a panel of judges made up of former CFL players Matt Dunigan and Duane Forde of TSN, as well as Pierre Vercheval of RDS, who independently send their selections to the CFL head office.
QB | JEREMIAH MASOLI | HAMILTON TIGER-CATS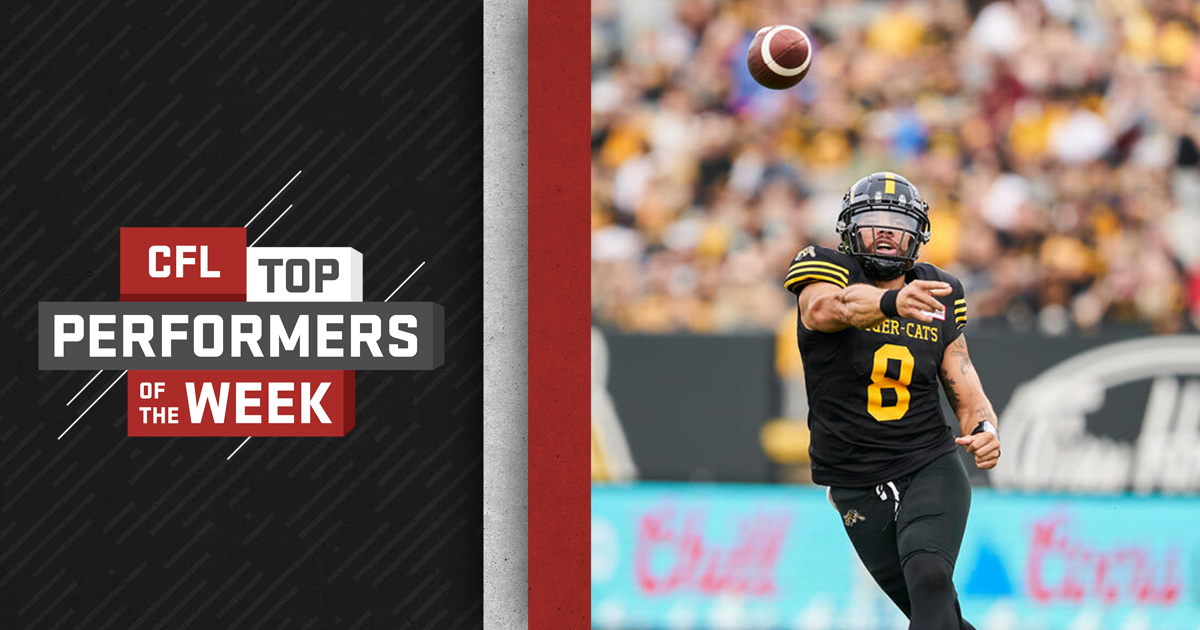 Jeremiah Masoli registered a perfect 158.3 efficiency rating, while recording his third consecutive 300+ passing yard performance to propel Hamilton to a 39-23 win over Edmonton on Friday night.
Masoli completed 17 of 24 passes (70.8 per cent) for 357 yards, while throwing three touchdown passes and adding 26 yards on the ground.
In the opening quarter, Masoli tossed two touchdown passes – a 12-yard major to Steven Dunbar and then a 26-yard effort to Tim White – to give the Ticats an early 13-1 advantage. In the second, Masoli hit Jaelon Acklin in stride for a 65-yard strike to make it 23-4 for the visitors.
In nine games this season, Masoli has passed for 1,638 yards and eight touchdowns, while adding 126 yards on the ground and a rushing major.
DL | A.C. LEONARD | SASKATCHEWAN ROUGHRIDERS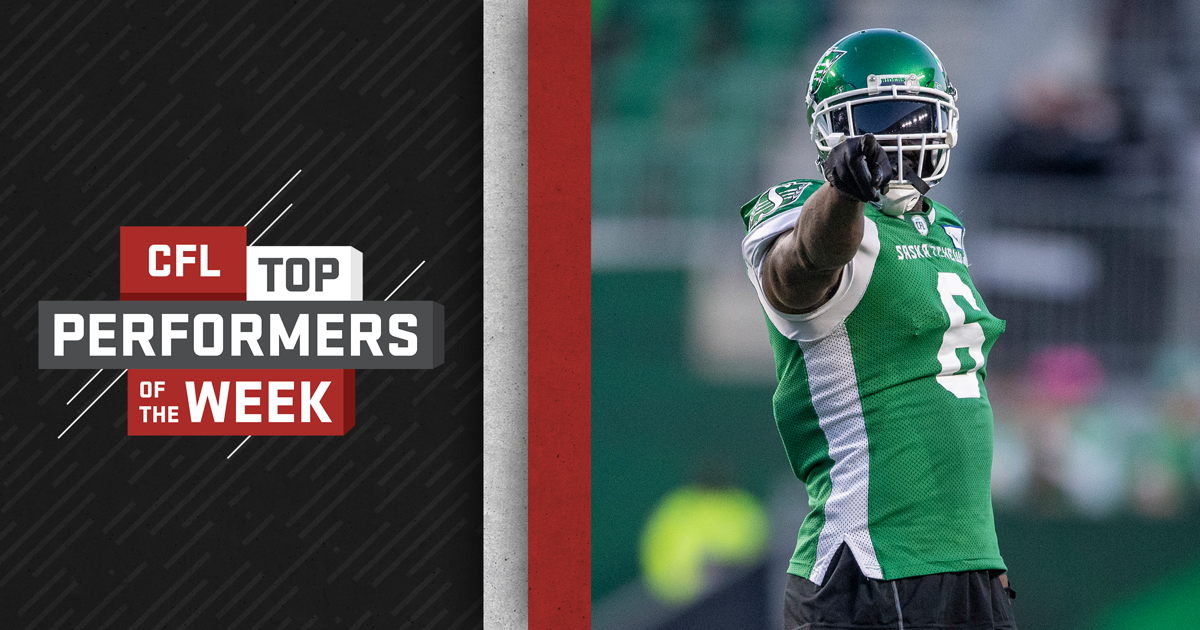 A.C. Leonard set a new career-high with eight tackles en route to Saskatchewan's 19-14 victory over Montreal, as the Roughriders clinched a playoff berth on Saturday night.
The Tennessee State alum also sacked Matt Shiltz in the first quarter, and he registered two tackles for a loss by bringing down league rushing leader William Stanback.
In eight games this season, Leonard has collected seven sacks (tied for fourth in the league) and 31 tackles.
K/P | BORIS BEDE | TORONTO ARGONAUTS
Boris Bede recorded 17 points in Toronto's 31-29 victory over the BC Lions. The win punched the home side's ticket to the Grey Cup Playoffs.
Bede tied a career-high by hitting all five of his field goal attempts, while averaging 46.0 yards per punt and 74.5 yards per kickoff. The former member of the Laval Rouge et Or notched two 50+ yard field goals (50 and 52 yards out) to become the only kicker this season to manage the feat.
In his sixth CFL season, Bede has successfully made 20 of 25 field goal attempts (80 per cent) while averaging 44.7 yards per punt and leading the CFL in yards per kickoff (68.8).
Fans' Choice of the Week!
Eugene Lewis won Week 12 of Fans' Choice of the Week and collected 10 bonus points.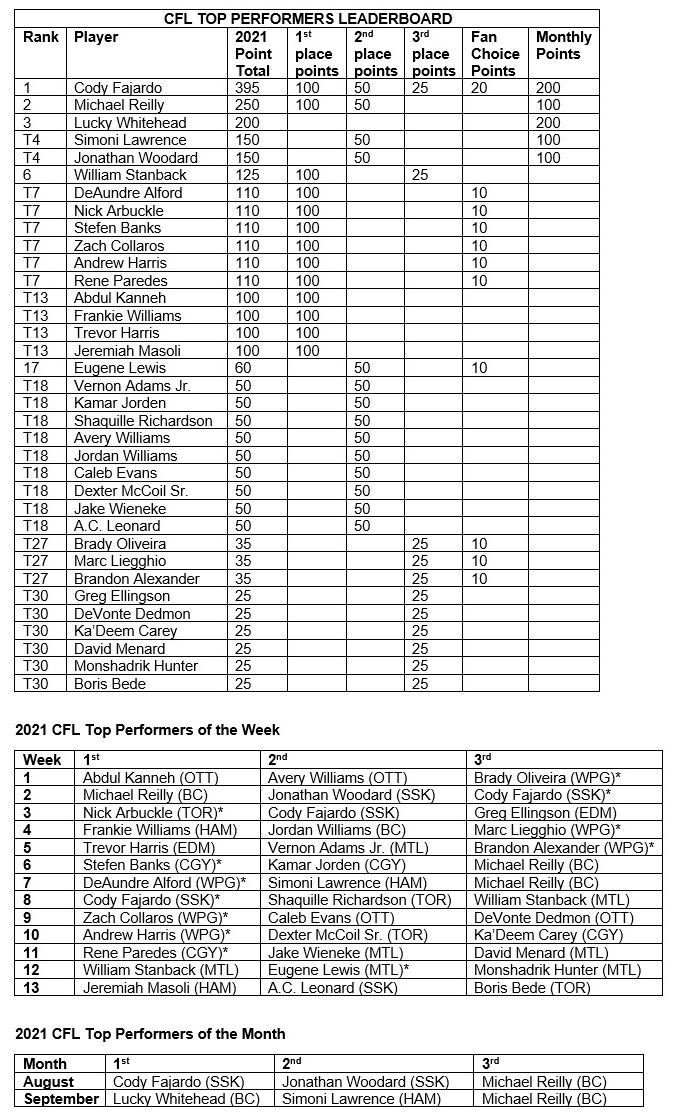 Lucas Barrett Associate Vice-President, Communications & Public Affairs, Canadian Football League