CFL TOP PERFORMERS – WEEK 16
Rourke, Augustine and Coleman named Top Performers
TORONTO (November 23, 2021) – Nathan Rourke, Johnny Augustine and Davon Coleman were named the CFL Top Performers of the Week for Week 16 of the CFL's 2021 season.
The three players were chosen by a panel of judges made up of former CFL players Matt Dunigan and Duane Forde of TSN, as well as Pierre Vercheval of RDS, who independently send their selections to the CFL head office.
QB | NATHAN ROURKE | BC LIONS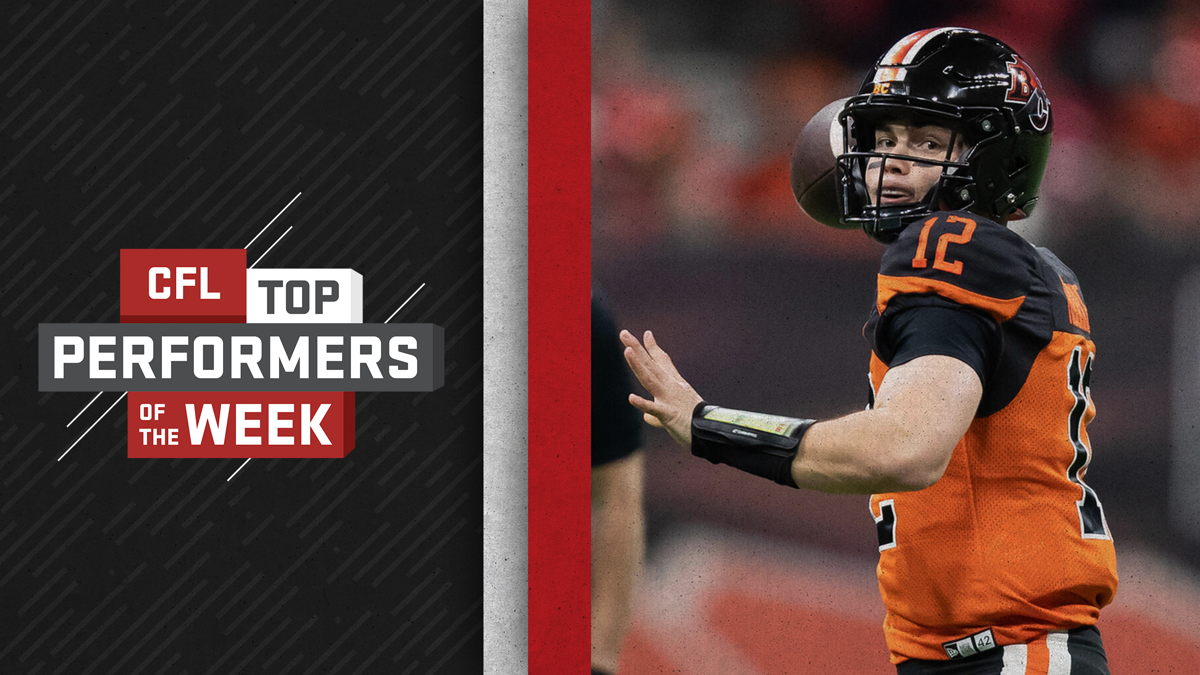 Nathan Rourke made a statement to close out his rookie campaign as the Lions clawed their way to a convincing 43-10 victory over Edmonton.
In his second career start, the young pivot established new career marks in completions (23), attempts (34), passing yards (359), carries (seven) and rushing majors (three) in a single contest. He also added a single touchdown through the air, finding Bryan Burnham in the end zone, which staked the home side to an early 6-0 advantage.
The Oakville, Ont., native punched it in from one yard out for his third rushing touchdown of the year before the game was 10 minutes old. Rourke would go on to run in his two final touchdowns in the second frame to build a 26-0 lead.
The former Ohio Bobcat threw for 754 yards and three touchdowns, in addition to collecting 111 rushing yards and five majors on the ground, in his first season in the CFL.
RB | JOHNNY AUGUSTINE | WINNIPEG BLUE BOMBERS
Johnny Augustine rushed for a career-high 148 yards as Winnipeg concluded its regular season with a 13-12 loss to Calgary.
In the first half alone, the former Guelph Gryphon collected 121 rushing yards to surpass his single-game career-high of 98, set in 2019. He finished with 23 carries, including six rushes of 10+ yards and one for 20+ yards.
In his third season with team, the Welland, Ont., native has accumulated 285 rushing yards, while averaging 7.1 yards per carry.
DL | DAVON COLEMAN | OTTAWA REDBLACKS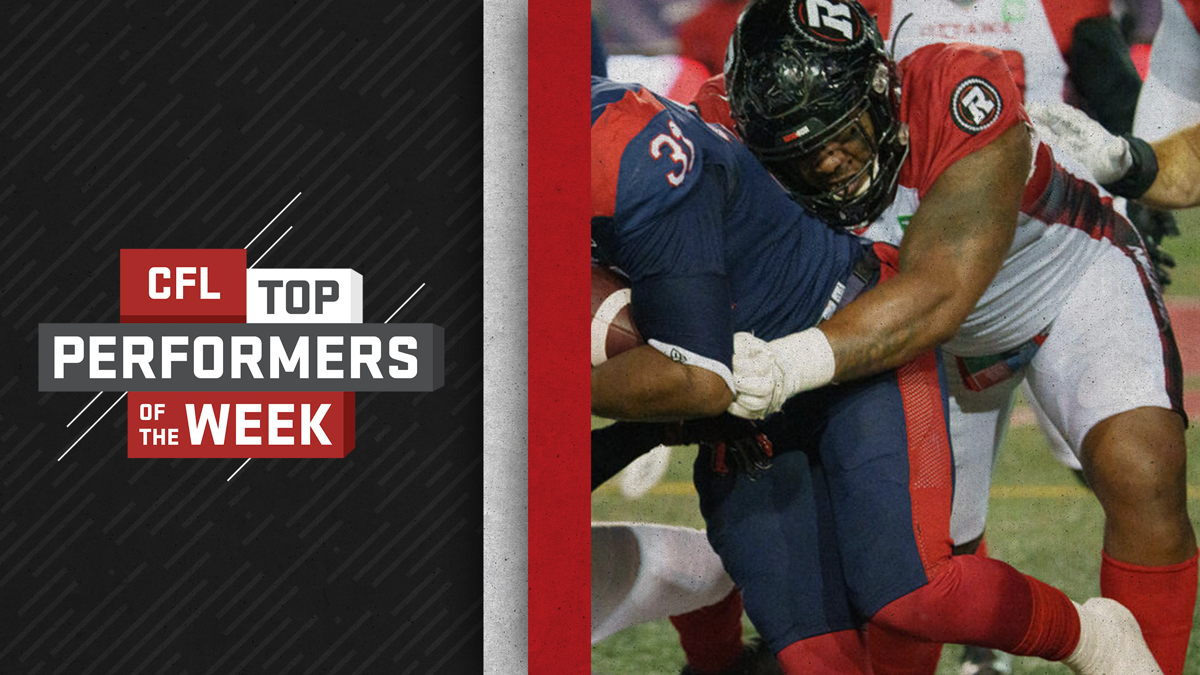 Davon Coleman recovered two key fumbles in Ottawa's 19-18 come-from-behind victory to close out the 2021 campaign on a high note.
Coleman registered two tackles, two fumble recoveries and a sack in the contest. His first fumble recovery came on the second play of the second half, and led to the REDBLACKS' first touchdown, which cut their deficit to nine points at 18-9.
In the game's final minutes, the Arizona State alum recovered his second fumble, leading to another major and the subsequent game-winning two-point conversion.
This season, the five-year veteran recorded 32 tackles and four sacks.
Fans' Choice of the Week!
D'haquille Williams won Week 15 of Fans' Choice of the Week and collected 10 bonus points.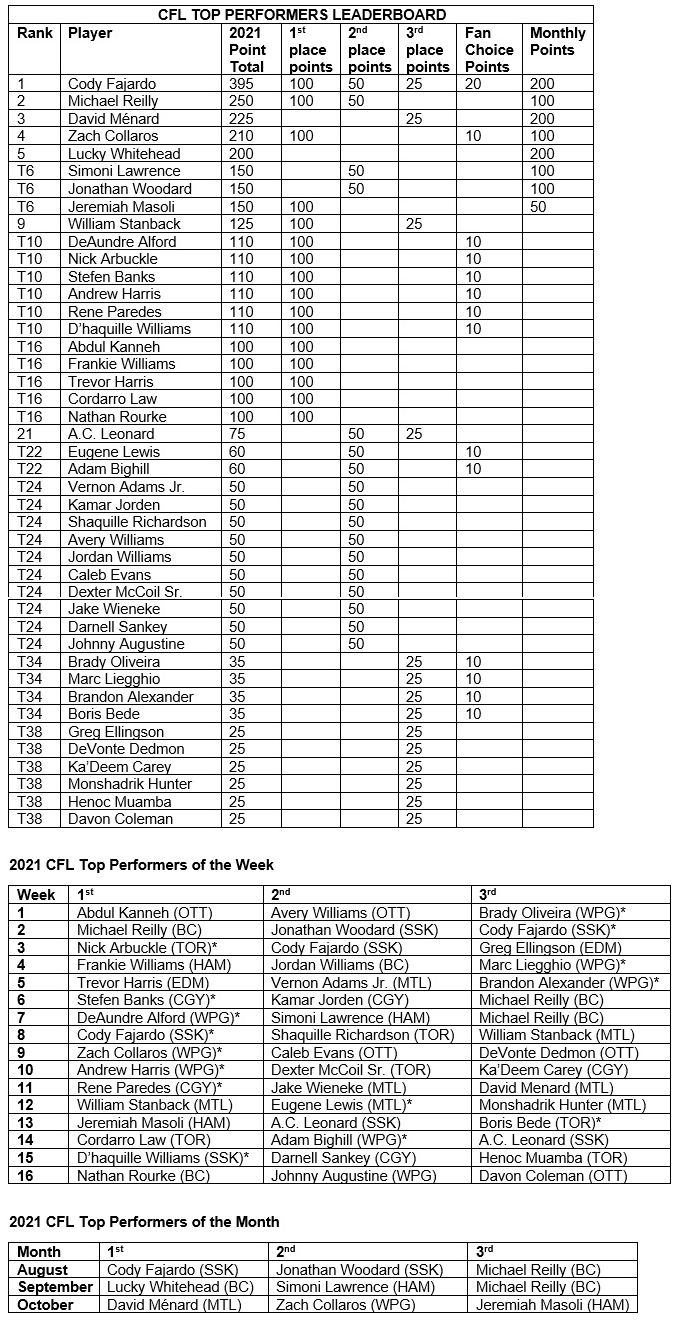 Lucas Barrett Associate Vice-President, Communications & Public Affairs, Canadian Football League