CFL GAME TIME TRAVELLING LIVE SHOW DEBUTS ON FACEBOOK
New live CFL show celebrating Thursday Night Football will air weekly on Facebook, premiering opening night in Winnipeg
Monday, June 11, 2018 — TORONTO (June 11, 2018) – The Canadian Football League (CFL) announced today that it will stream a live weekly show on Facebook that will criss-cross the country to bring fans closer to the energy and excitement of the CFL and its game day experience. CFL Game Time is a 30-minute live show, airing on Facebook one hour before each Thursday Night Football kickoff leading into the CFL on TSN pregame show. It is hosted by the CFL's Brodie Lawson and three-time Grey Cup champion Davis Sanchez.
CFL Game Time is made among the fans, for the fans: Lawson and Sanchez will be travelling across Canada visiting each CFL city from Week 1 to Week 11. The show will be filmed live in-stadium from the most fan-centric areas of CFL stadiums, encouraging fans to come out and show their team pride. Fans at home are encouraged to visit the CFL's Facebook page and join the live chat to take part in the show.
Debuting Thursday, June 14 at 7:30 p.m. ET from Investors Group Field as Edmonton takes on the Blue Bombers, the show will feature football news, interviews with special guests and Thursday Night Football musical acts, fun social stories from across the league, fan engagement, the most exciting plays, and fantasy picks and discussion with Davis Sanchez, the CFL's fantasy expert and co-host of the CFL's official podcast The Waggle presented by Sport Clips.
"CFL Game Time explores the hearts and football homes of fans across our great league on a fantastic digital platform on Facebook," said Christina Litz, Chief Marketing, Digital and Strategy Officer. "We know fans will welcome this show into their stadiums as we bring them the best fun football content and kick off our exciting Thursday Night Football tradition."
A Canadian artist will perform at Thursday Night football halftime throughout the 2018 CFL season. The concert series, in partnership with Apple Music and Universal, begins with country music duo The Reklaws – who are also featured as the artists of the new CFL on TSN opening intro song – on June 14th. The Reklaws will also be the featured musical guests on the CFLGameTime premiere.
Facebook is a premiere destination for CFL news, discussion, and content. From live Q&As with the CFL Commissioner to the latest videos and articles on Canadian football, Facebook is a top CFL social platform.
Tune into CFL Game Time on Facebook every Thursday on Facebook.com/CFL
CFL GAME TIME SCHEDULE

WEEK

DATE

TIME (ET)

LOCATION

GAME

1

June 14, 2018

7:30 p.m.

Winnipeg

Edmonton Eskimos at Winnipeg Blue Bombers

2

June 21, 2018

6:30 p.m.

Ottawa

Saskatchewan Roughriders at Ottawa REDBLACKS

3

June 28, 2018

8:00 p.m.

Calgary

Ottawa REDBLACKS at Calgary Stampeders

4

July 5, 2018

8:00 p.m.

Saskatchewan

Hamilton Tiger-Cats at Saskatchewan Roughriders

5

July 12, 2018

6:30 p.m.

Ottawa

Calgary Stampeders at Ottawa REDBLACKS

6

July 19, 2018

6:30 p.m.

Hamilton

Saskatchewan Roughriders at Hamilton Tiger-Cats

7

July 26, 2018

6:30 p.m.

Montreal

Edmonton Eskimos at Montreal Alouettes

8

August 2, 2018

6:00 p.m.

Toronto

Ottawa REDBLACKS at Toronto Argonauts

9

August 9, 2018

9:00 p.m.

BC

Edmonton Eskimos at BC Lions

10

August 18, 2018* (Saturday)

8:00 p.m.

Edmonton

Montreal Alouettes at Edmonton Eskimos

11

August 23, 2018

6:30 p.m.

Hamilton

Edmonton Eskimos at Hamilton Tiger-Cats
BRODIE LAWSON
Brodie is the host for the Canadian Football League. From interviewing the league's top players and coaches to sharing behind the scenes moments with fans, Brodie Lawson has a front row seat to all things CFL. She's the host of most of the Canadian Football League's digital properties, including the highly successfull off-season series The Grind. In addition to the League's top players and personnel at all the CFL's major events, she has interviewed some of the biggest names in the entertainment industry, including Shania Twain, OneRepublic, Alessia Cara, and Fall Out Boy. She is a graduate of Western University with an honours degree in Information and Media Studies who spent time with the Hamilton Tiger-Cats and CBC Sports before joining the CFL team.
DAVIS SANCHEZ
Co-host of the Waggle Podcast, Davis is a three-time Grey Cup Champion, two-time CFL All-Star, and most Outstanding Canadian East nominee. In his 11-year CFL career, he competed in six Grey Cups. Davis also played two seasons with the San Diego Chargers between 2001-2003, being the first Canadian-born player to start an NFL game at cornerback against the Raiders and Eagles in his rookie season. Davis started at Buttle Jr. College in California, before signing with the University of Oregon in 1997.
The CFL regular season kicks off a week earlier this year, Thursday, June 14th, when the Winnipeg Blue Bombers host the Edmonton Eskimos at Investors Group Field. Friday Night Football debuts June 15th when the Saskatchewan Roughriders host the reigning Grey Cup champions, the Toronto Argonauts. On Saturday, June 16th, the first double-header of the season starts with the Hamilton Tiger-Cats heading west to take on the Calgary Stampeders and the finale for Week 1 consists of the Montreal Alouettes playing against the BC Lions at BC Place. For single-game tickets, click here.
Don't miss a minute of the action this season! Automatically add the CFL schedule and related programming to your calendar here.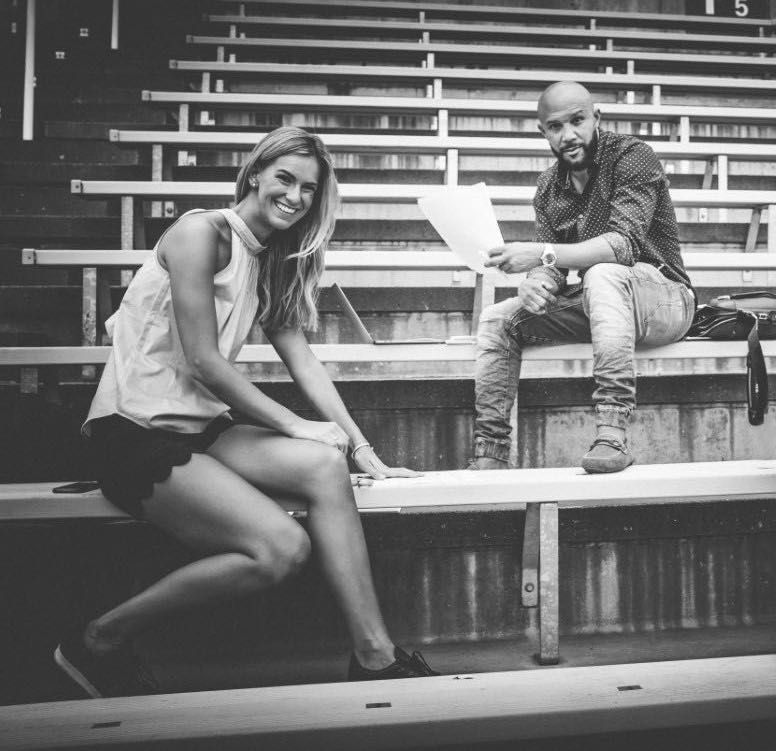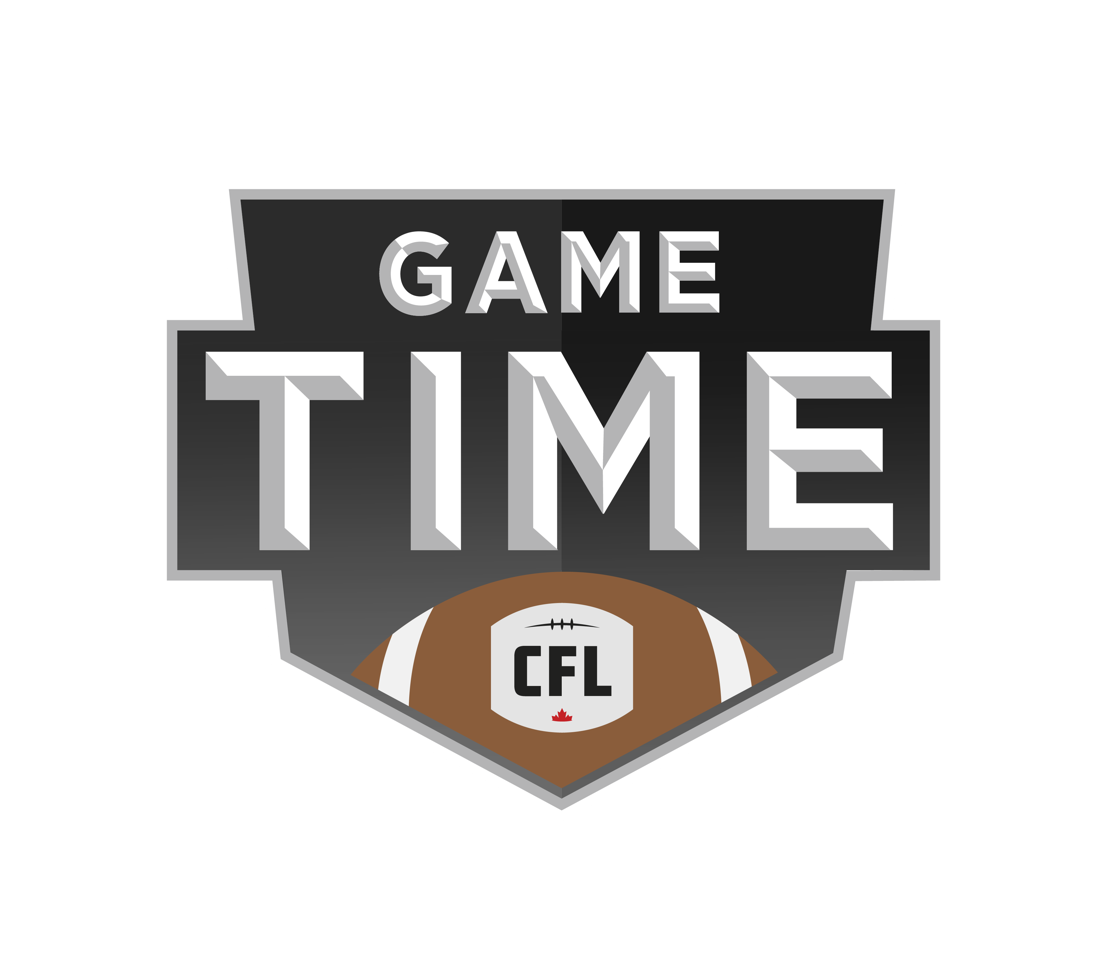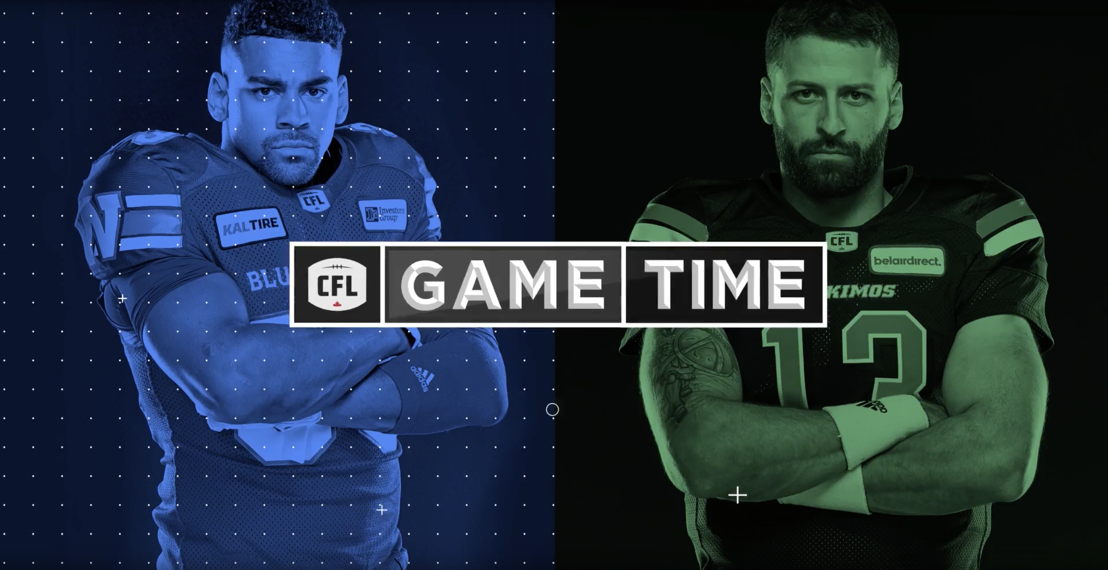 Lucas Barrett
Manager, Communications & Public Affairs