DraftKings and CFL Extend Partnership for 2017 Season
Daily Fantasy Sports Platform Brings CFL Fans Inside The Game For A Second Season
Wednesday, June 14, 2017 — TORONTO, ON and BOSTON, MA, June 14, 2017 –DraftKings Inc., the world's largest daily fantasy sports (DFS) company with over 7 million registered users globally, announced today its extended partnership with the Canadian Football League (CFL). Kicking off with the season opener on June 22, 2017, DraftKings will bring back its popular weekly CFL fantasy contests that offer players the chance to experience the excitement of DFS and test their skills without the need to make a season-long commitment.
Each week throughout the upcoming 2017 season, fans will have the opportunity to set their ultimate CFL fantasy team. DraftKings players test their skills and knowledge in free-to-play contests, playing privately with friends or with other fans globally to win prizes, tickets and exclusive VIP CFL experiences.
"Canada is known for its passionate sports fans and after such a successful season last year, we are pleased to renew our partnership with the CFL for the 2017 season," said Matt Kalish, DraftKings Chief Revenue Officer. "We saw nearly 1 million entries into our CFL contests last year and with new social features like Leagues, we have made it even easier to find your friends and play in free private contests, bringing sports fans closer to the games they love."
In addition to engaging domestic fans, DraftKings' CFL fantasy games will expose the CFL to millions of DFS customers across North America, the U.K. and select European countries. With this extended partnership, the CFL continues to be fully integrated across DraftKings digital properties, including online and mobile.
"The CFL is excited to extend the advertising and promotional partnership with DraftKings," said Christina Litz, CFL's Senior Vice-President of Content and Marketing. "After seeing the tremendous success from last season, it makes infinite sense to continue this important partnership. With the league's invested strategy in fantasy sports, this gives our fans all around the world more opportunities to engage with our stars and our game."
How To Play
Once a player registers on DraftKings, they will select a CFL contest to enter and then make their team selection. Players are drafted to form a fantasy team under a salary cap format. Positions include:
One Quarterback
One Running Back
One Defense/Special Teams
Two Wide Receivers
Two Flex (these could be either a Running Back or a Wide Receiver)
Rosters must include players from at least two different CFL games and players then submit their team before the games lock (close) and contests begin. Points are awarded based on the individual performance of each player in a lineup, including if a player scores a Rouge – a single point when the ball is kicked into the end zone (other than a successful Field Goal) and is not returned out its end zone. To learn how to play, visit here: https://www.draftkings.com/lp/cfl-how-to-play
For those new to daily fantasy sports, beginners can enter free to play contests or can play against their friends in a private league, a DFS industry first that allows players to create private contests exclusive to their friends and closed groups. Beginners can also play against other casual players in up to 50 contests for each sport, making sure that they can build up their skills before entering larger games for bigger prizes. Skills can be further honed through private games and contests that can be accessed by just you and your chosen group of friends.
About DraftKings
DraftKings is an innovative sports-tech entertainment platform changing the way consumers engage with their favorite sports, teams and athletes worldwide. Headquartered in Boston, MA, DraftKings offers daily and weekly fantasy sports contests across ten professional sports in the U.S., Canada, United Kingdom, Malta and Germany. Founded in 2012 by Jason Robins, Matt Kalish and Paul Liberman, DraftKings is a daily fantasy sports partner of Major League Baseball, The National Hockey League, NASCAR and the Canadian Football League.
DraftKings CFL Kickoff Contest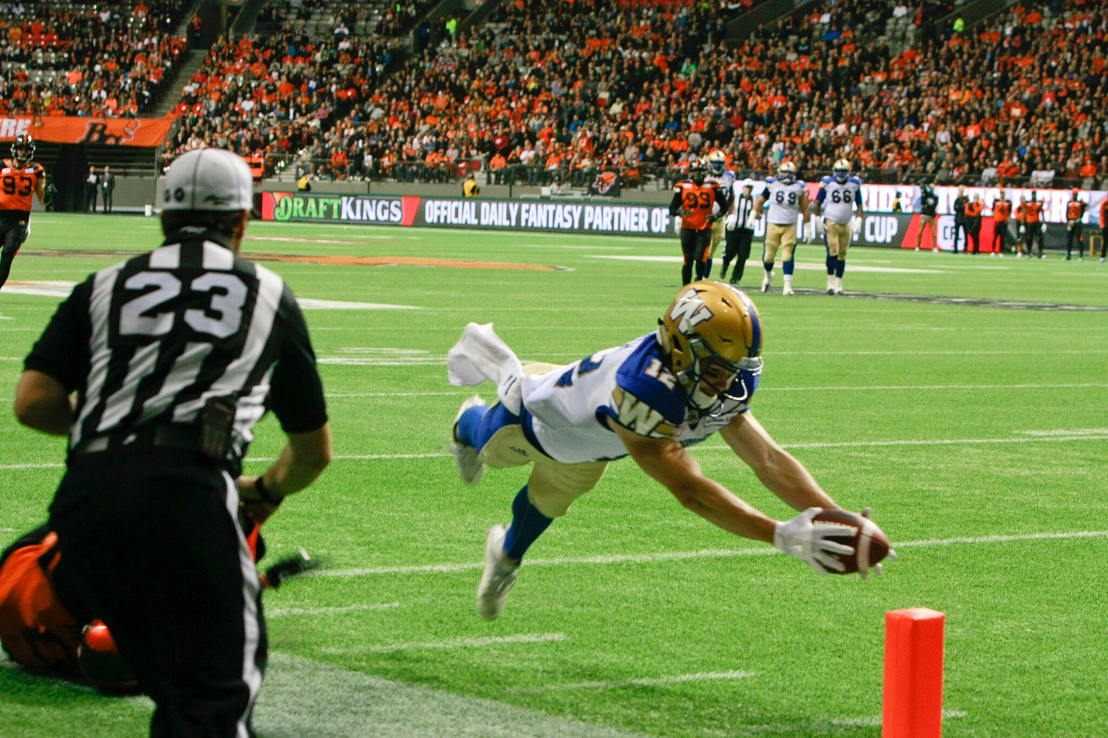 Paulo Senra Director, Communications at Canadian Football League