#GREYCUP
CFL and Twitter join forces to connect fans to Grey Cup Week in more ways than ever before
Tuesday, November 24, 2015 — WINNIPEG - The Canadian Football League (CFL) will be teaming up with Twitter Canada on a variety of social media activities in advance of and during the 103rd Grey Cup (#GreyCup) presented by Shaw to be played Sunday, November 29, 2015 at Winnipeg's Investors Group Field.
The CFL and Twitter Canada have worked together all season to bring highlights and insights to fans and the 2015 #GreyCup promises to be the most social-media friendly championship game in the league's history.
Twitter Canada and the League will be working closely together to ensure that the #GreyCup and the days leading up to it are available and engaging to fans of the CFL across Canada and around the world. Twitter Canada, who has now been connected with the CFL for several seasons, will be on-site during the #GreyCup game as well as key events such as the Shaw CFL Awards show during Grey Cup Week – billed as Canada's biggest party.
Here are some of ways that the CFL and Twitter Canada will be working together to bring incredible #GreyCup content and access to football fans:
Providing exclusive images and content of top CFL players and personalities via interactive CFL-branded Twitter Mirrors, which will be stationed in and around Investors Group Field and at exclusive events such as team practices, the Shaw CFL Awards and more;
Partnering on the #GCTweetUp presented by Shaw event, an intimate gathering where fans can connect and meet some of the CFL's best Tweeters and social personalities;
Engaging CFL fanatics through the Twitter TV social activation, sending real-time photos and Tweets to fans;
Sharing dynamic Twitter player and team data plus polls, distributed via the @TwitterSportsCA and @TwitterCanada accounts; and
Supporting the interactive #GreyCup sign, which is more than 46 feet long and nearly seven feet high, will become a Grey Cup landmark for Grey Cup host cities moving forward. Anyone, anywhere in the world, who tweets using #GreyCup or #CoupeGrey will have the opportunity to change the colour of the entire sign to the colours of their favourite CFL team.
QUOTES:
"The Grey Cup is the place to get social - whether it be in person at the party in Winnipeg or online with the community of fans nationwide. With our great partners at Twitter we are offering more ways than ever before for Canadians to get the real time, behind the scenes, access to all things Grey Cup."
-Christina Litz, VP Marketing and Content, Canadian Football League
"The CFL have been an amazing partner for us in recent years and we're always impressed by the creativity and passion they have for connecting with fans. We're excited to bring a robust 'second screen' experience to football fans in Canada and beyond, and look forward to sharing exclusive photo, video and data-rich content in the days ahead."
-Christopher Doyle, Director of Media Partnerships, Twitter Canada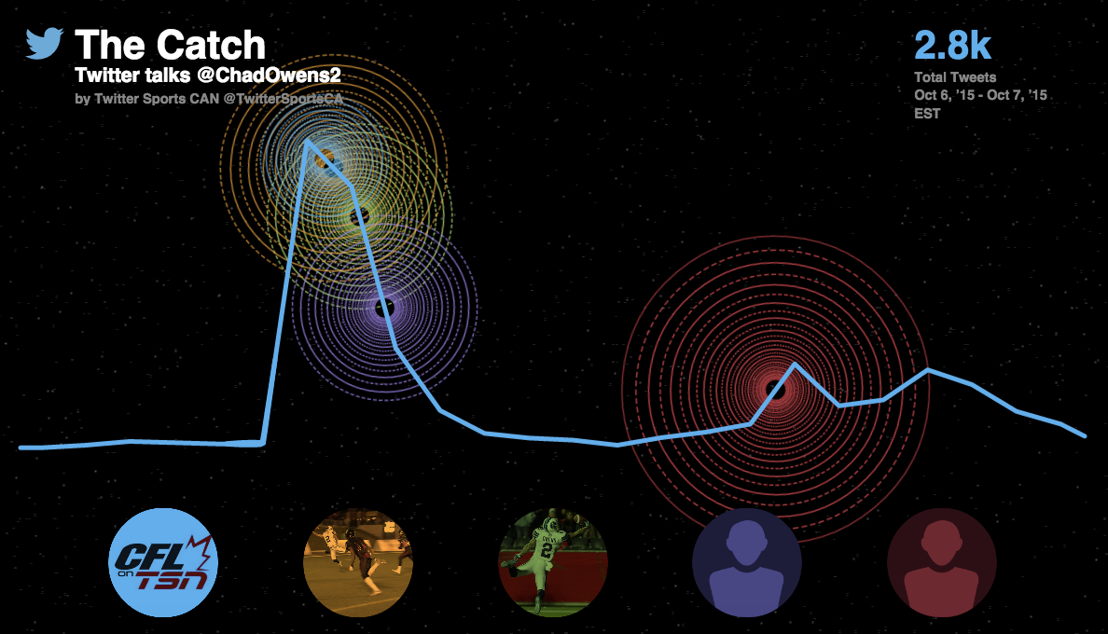 Contact us
Cam Gordon
Senior Communications Manager
Twitter Canada
Cam Gordon
Senior Communications Manager
Twitter Canada