INTERNATIONAL SPORT AND LIFESTYLE BRAND NEW ERA CAP TO BECOME CFL'S OFFICIAL OUTFITTER IN 2019
Wednesday, September 12, 2018 — TORONTO (September 12, 2018) – The Canadian Football League (CFL) announced today that New Era Cap will be its Official Outfitter supplying all authentic on-field product to its nine member clubs starting in 2019.
"The CFL is thrilled to team up with New Era Cap for this ground-breaking partnership," said Tyler Mazereeuw, Chief Revenue Officer, Canadian Football League. "They are a forward-thinking global leader in the worlds of sport, music and entertainment and their fashion-focused approach and dedication to best-in-class high performance materials will enhance our ability to connect with fans and elevate our league for years to come."
"This is the first time New Era Cap will charge onto the football field providing uniforms and sideline apparel in addition to our line of fan gear and headwear that blends sports with lifestyle," said Dave Heimburg, Vice President & General Manager North America, New Era Apparel. "We're very happy to be taking this bold step to help the CFL put a unique stamp on their apparel and uniforms that excites their growing fanbase."
New Era Cap has been a licensee of the CFL for the past seven years, providing headwear and apparel to fans showing support for their favorite teams.
ABOUT NEW ERA
New Era Cap Co. Inc. is an international lifestyle brand with an authentic sports heritage that dates back over 90 years. Best known for being the official on- field cap for Major League Baseball and the National Football League, New Era Cap is the brand of choice not only for its headwear collection, but also for its accessories and apparel lines for men, women and youth. The brand is worn as a symbol of self-expression by athletes, artists and some of the most interesting people around the globe. New Era Cap encourages people to truly express their personal style and individuality through its products. The Company is headquartered in Buffalo, NY and operates facilities in Canada, Europe, Brazil, Japan, and Hong Kong. For more information, visit www.neweracap.com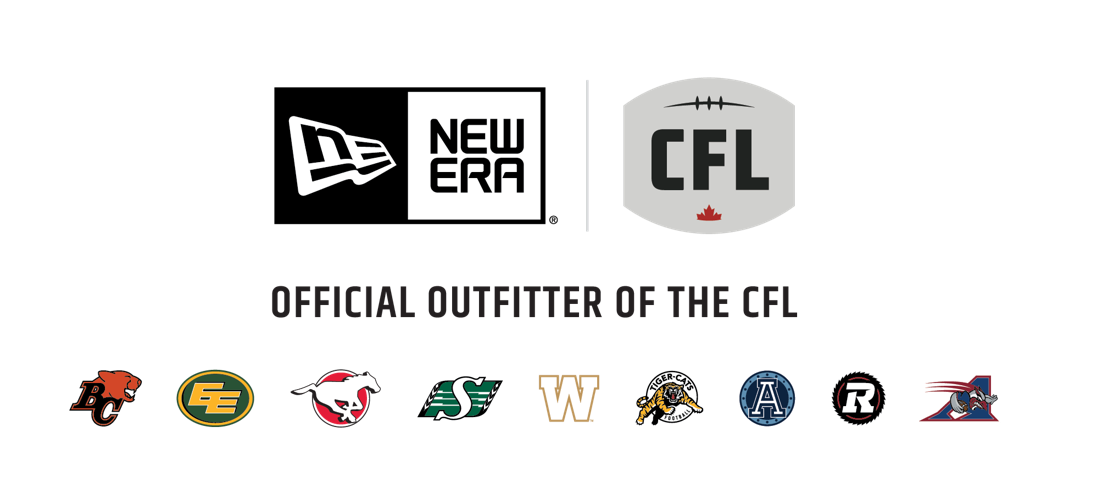 Lucas Barrett
Manager, Communications & Public Affairs
Alex Pitocchelli
PR Manager