PHOTO RELEASE: 2020 AND 2021 CANADIAN FOOTBALL HALL OF FAME MEMBERS
13 Inductees officially enshrined in Hamilton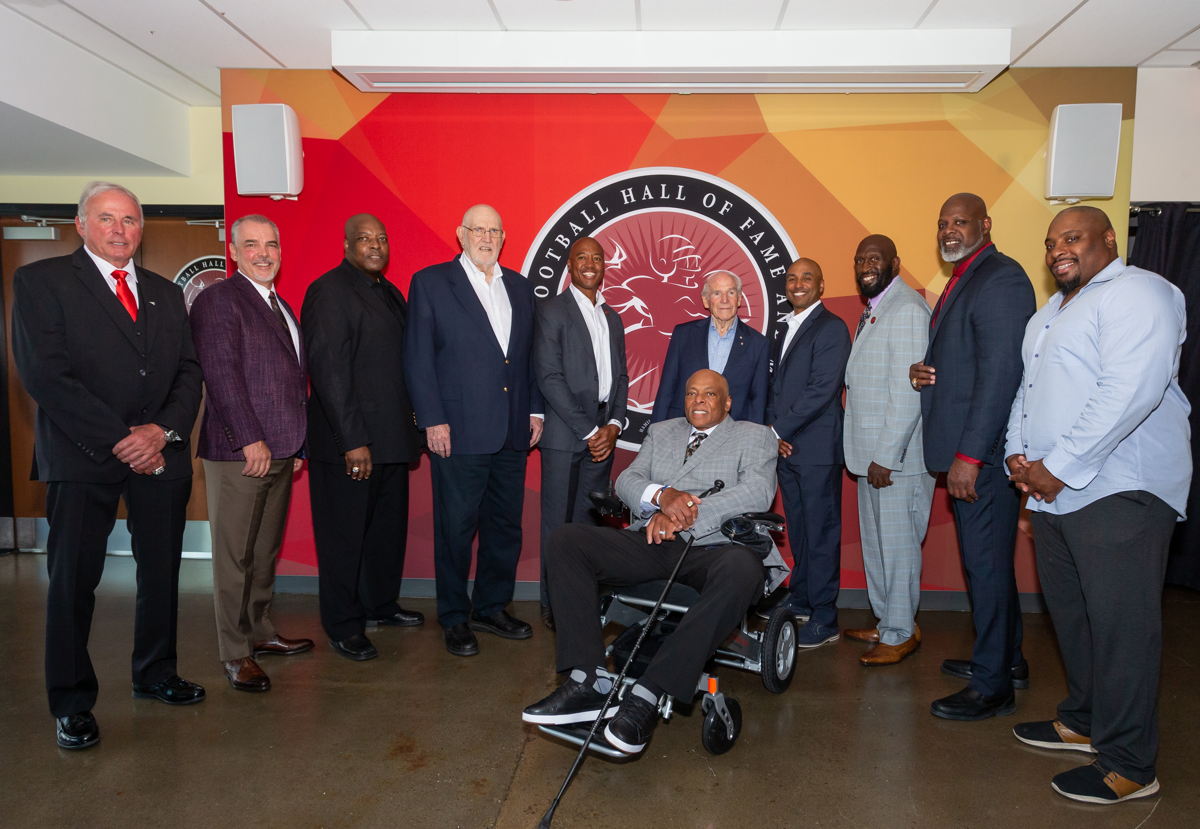 HAMILTON (June 17, 2022) – Thirteen legends of the game have been officially welcomed into the Canadian Football Hall of Fame (CFHOF) and Museum as members of its 2020 and 2021 classes.
The previously announced 2020 Class includes offensive linemen Clyde Brock and Freddie Childress, as well as quarterbacks Henry Burris and Greg Vavra, in the Players category. The Calgary Stampeders' former Head Coach and their current President and General Manager, John Hufnagel, and former Saint Mary's University coach and Athletic Director, Larry Uteck (posthumously), have been inducted in the Builder Category.
Inducted in the Player category as part of the previously unveiled Class of 2021 are defensive linemen Will Johnson and Mike Walker, wide receiver Nik Lewis and defensive backs Orlondo Steinauer and Don Wilson. In the Builder category, the CFHOF welcomed former Montreal Alouettes Head Coach Marv Levy and the sixth Commissioner of the CFL, Doug Mitchell.
The ceremonies fall on the eve of the Hamilton Tiger-Cats' 2022 home opener against the Calgary Stampeders. Both classes will be honoured at halftime. Tickets to the game are available for purchase here.
When making use of the images below, please credit CFL.ca.
Lucas Barrett Associate Vice-President, Communications & Public Affairs,, Canadian Football League