STRONG FAN SUPPORT POWERS CANADIAN FOOTBALL LEAGUE AT MID-SEASON
Findings include increased attendance in major markets and across the league, a 29 per cent viewership increase in key 25-54 demographic, and increased fan engagement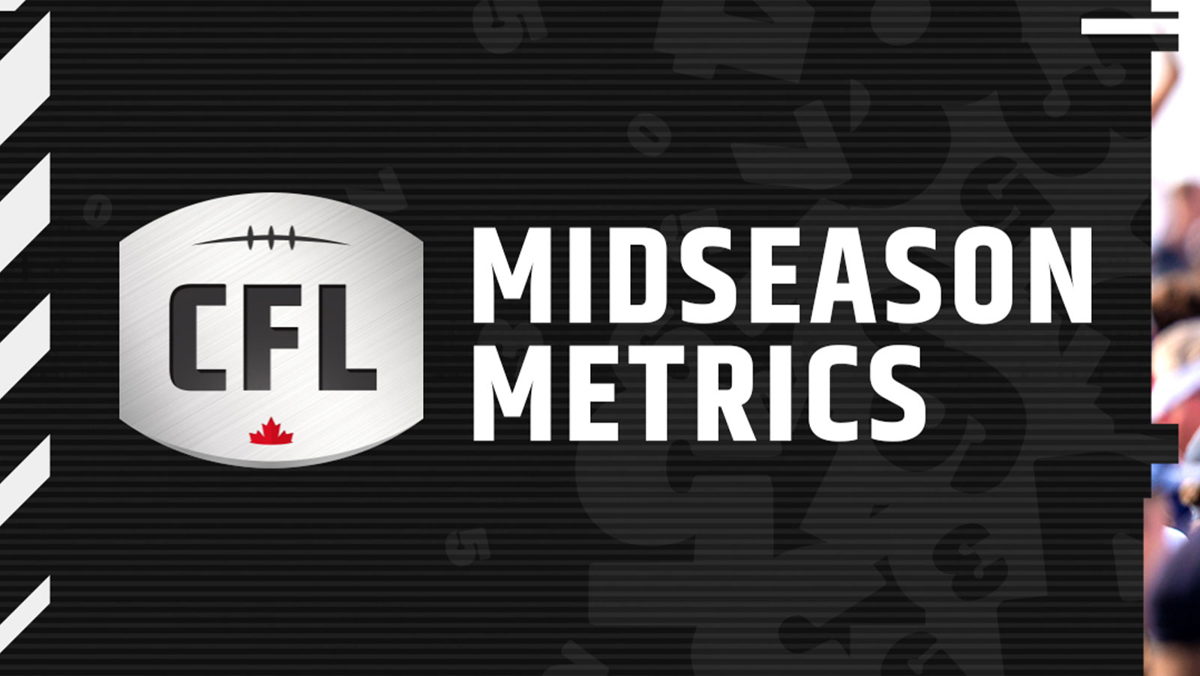 TORONTO (August 23, 2023) – The Canadian Football League (CFL) rolls into the second half of the 2023 season riding a wave of momentum fueled by higher viewership, growth in its largest markets, surging online engagement and a game that continues to deliver high scoring, big play football.
"Our league is a showcase for great athletes playing fun, fast and entertaining football, and sports fans are responding in very positive ways," said Randy Ambrosie, Commissioner of the Canadian Football League.
"With our 'Let 'Em Know' campaign, we signaled that we are working hard to dramatically grow our following beyond our traditional base of loyal fans. And while the season is only half over, the data shows significant progress."
Here's that evidence:
Higher Viewership in a Key Demographic for Advertisers and Partners: League-wide ratings in the 25-54 demographic have increased by 29 per cent year-over-year through Week 11. More than 8.8 million unique individuals have watched a CFL broadcast on TSN and another 1.9 million have watched a CFL broadcast on RDS.
Growing Strength in Toronto, BC and Montreal: Average game day revenue for the Toronto Argonauts, BC Lions and Montreal Alouettes is up 26 per cent year-over-year through Week 10. Viewership for games involving at least one of these three teams is up 27 per cent in the 25-54 demographic through Week 11. There are also positive signs across the league, with overall game day revenues up 2.3 per cent ​ through Week 10.
Deepening Fandom through Digital Engagement: The number of fan engagements on league social media channels is up 30 per cent, page views on the CFL website are up 11 per cent, and views on the CFL's YouTube page are up 10 per cent year-over-year through Week 11. Additional investments in CFL digital properties have also yielded increased consumption. Downloads of the CFL's podcast, The Waggle, have increased 23 per cent, while fans are flocking to the CFL's revamped and redesigned Game Zone, taking part in the league's interactive gaming experiences with an increase of 179 per cent through Week 11.
Exciting, Big Play Football on the Field: Nearly 60 per cent of games this season have been decided in the last three minutes, with many coming down to the final possession. The on-field product this season has been led by a major increase in "big plays", showcasing the highest average of explosive plays per game since 2018. In addition, CFL defences and special team units are key contributors with 28 game-changing return touchdowns combined. Even with the need for 21 different starting quarterbacks, the next generation of passers have kept up the CFL's consistent strong passing game, seeing a league-wide passing efficiency rating at its highest point of the year at 90.5. Of those 21 quarterbacks, 16 have led their team to a win.
"We're confident this momentum will continue as we launch the second half of our season with our strong Labour Day match-ups and build excitement toward the 110th Grey Cup this November in Hamilton," Ambrosie said.
"Football is the ultimate team game, of course, and we'll continue to build a bigger and stronger CFL with TSN and RDS, CBS Sports Network, and all of our partners, as well as our clubs and, most of all, our great fans."
Lucas Barrett Associate Vice-President, Communications & Public Affairs, Canadian Football League