JUST IN TIME FOR THE 104TH GREY CUP PRESENTED BY SHAW: A NEW CFLSHOP.CA
CFL and Shopify Plus create an innovative ecommerce site that "watches the game with you"
Tuesday, November 22, 2016 — (TORONTO, ON and OTTAWA, ON) – Today, the Canadian Football League (CFL) launched a unique online retail experience in partnership with Shopify Plus.
"It will feel as if CFLShop.ca is watching the biggest game of the year and cheering with you," said Vanessa Morbi, Director, Product Development & Marketing Operations, CFL.
The new CFLShop.ca will respond in real time to all the action of Sunday's 104th Grey Cup presented by Shaw. For example, if one of the CFL's marquee players scores a touchdown or makes an exciting play, their jersey will jump to the top of the site.
This is the first time game statistics are being integrated into the CFLShop.ca experience, which will also be connected to all of the league's popular social media channels.
"The CFL and Shopify are both fiercely Canadian brands, and we wanted to create a unique, world-class experience that connects CFL fans with their favorite teams online for the big game," said Balraj Jutla, Solutions Innovator at Shopify Plus. "We're excited to be partnered with the CFL and the 104th Grey Cup presented by Shaw on the new CFLShop.ca to provide real-time merchandising based on game events."
"The CFL is uniquely positioned in Canada to build and test creative and innovative fan engagement programming that resonates with our audiences and makes it easier to support their favourite team," said Tyler Mazereeuw, VP of Corporate Partnerships at the CFL.
"We're excited to be partnered with Shopify Plus, a global leader in ecommerce and technology, and another great Canadian brand. The redesign of CFLShop.ca offers fans a fun way to purchase their CFL gear during Grey Cup week."
The 104th Grey Cup presented by Shaw, the championship game of Canadian professional football, will be played at 6 pm ET this Sunday. It can be viewed on TSN and RDS in Canada and on ESPN2 in the United States. It is also being livestreamed in 150 countries around the world.
About Shopify Plus
Shopify Plus makes commerce simple for high growth, high volume merchants. Built on the back of the Shopify platform, which powers over 325,000 merchants in over 150 countries, Shopify Plus gives large merchants world-class scalability, reliability and flexibility. With Shopify Plus, large merchants can design, set up and manage their stores across multiple sales channels, including web, mobile, social media, brick-and-mortar locations, and pop-up shops. Shopify Plus helps power the commerce needs of companies like Tesla Motors, Red Bull, Nestle, GE, Kylie Jenner, and many more.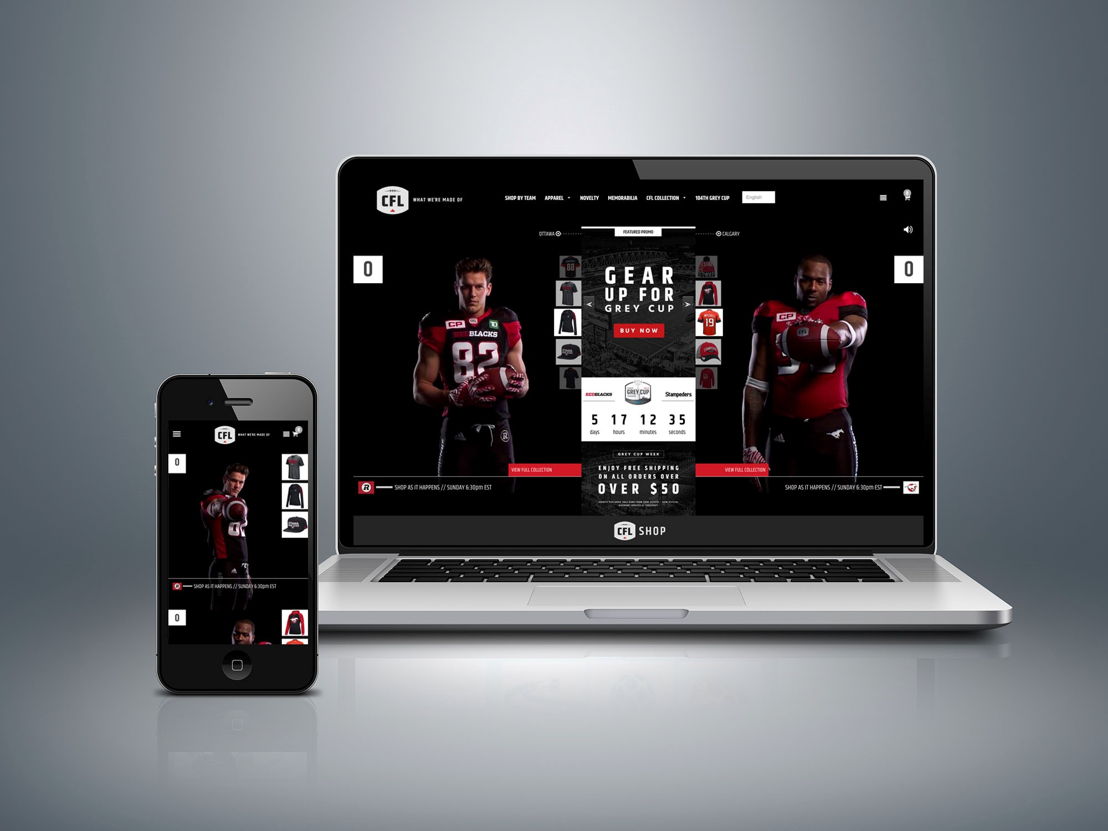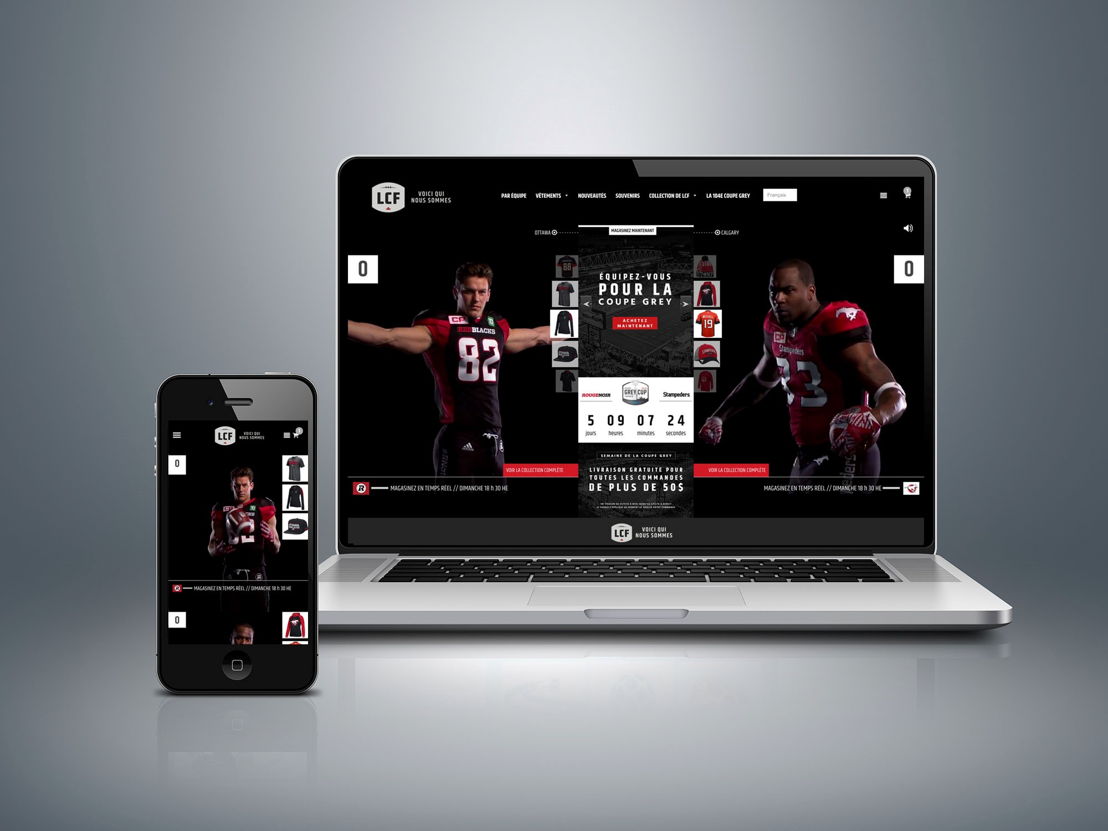 Paulo Senra Director, Communications at Canadian Football League