FIVE PROSPECTS FROM EASTERN REGIONAL COMBINE INVITED TO CFL COMBINE PRESENTED BY ADIDAS
CARTER, CHEVRIER, DUPUIS, GOSSELIN, HASTINGS EARN SPOTS AT CFL COMBINE
Friday, March 10, 2017 — MONTREAL – The Canadian Football League (CFL) held its first of three regional combines today in Montreal. Five players were extended an invitation to the CFL Combine presented by adidas in Regina from March 23-25.
Malcolm Carter, Alexandre Chevrier, Mathieu Dupuis, Anthony Gosselin, and Harland Hastings were invited to display their athletic abilities once again in front of CFL scouts, coaches, and management at the CFL Combine. With today's five additions, the roster for the CFL Combine presented by adidas has increased to 40 prospects.
For all results from the Eastern Regional Combine presented by adidas, click here.
6'6" Ottawa Sooners receiver Malcom Carter led all participants at the combine with a 40" vertical and finished with the second-fastest 40-yard time (4.646). Carter also tested well in the three-cone drill with a time of 7.20 seconds and earned the second-fastest shuttle time of 4.17 seconds.
Sherbrooke linebacker Alexandre Chevrier finished tied for fourth in the 40-yard dash with a time of 4.71 seconds. Chevrier, from Pointe-Claire, Quebec, also finished with the fifth-best longest broad jump (9'11.25").
Montreal Carabins defensive lineman Mathieu Dupuis displayed his strength by completing the most bench reps at the Regional combine with 31. The Laval, Que native finished with a shuttle time of 4.59 seconds and a three-cone time of 7.60.
A native of Otterburn Park, Quebec, running back Anthony Gosselin also shined and received an invitation to the CFL Combine. The product from Sherbrooke finished second with 28 bench reps, and was timed at 4.33 seconds in the short shuttle and 7.31 seconds in the three-cone drill.
Defensive back Harland Hastings from Acadia University showed off his leaping abilities by ending the day in the top five in vertical jump 36" – good enough for second – and also finished second in broad jump at 10'5".
Overall, 43 players attended today's Eastern Regional Combine in Montreal and each athlete worked out in front of scouts from all CFL Teams. Click here to view the roster and all the results from the Eastern Regional Combine.
Last year's Eastern Regional Combine saw Marc-Antoine Laurin, Devon Stewart, Donald Tabor and Maiko Zepeda invited to CFL Combine with Zepeda getting selected in the 2016 CFL Draft in the seventh round, 56th overall.
The Ontario Regional Combine will take place in Toronto on March 17 and the Western Regional Combine will take place on March 23 in Regina. Schedules for each Regional Combine and CFL Combine can be found here.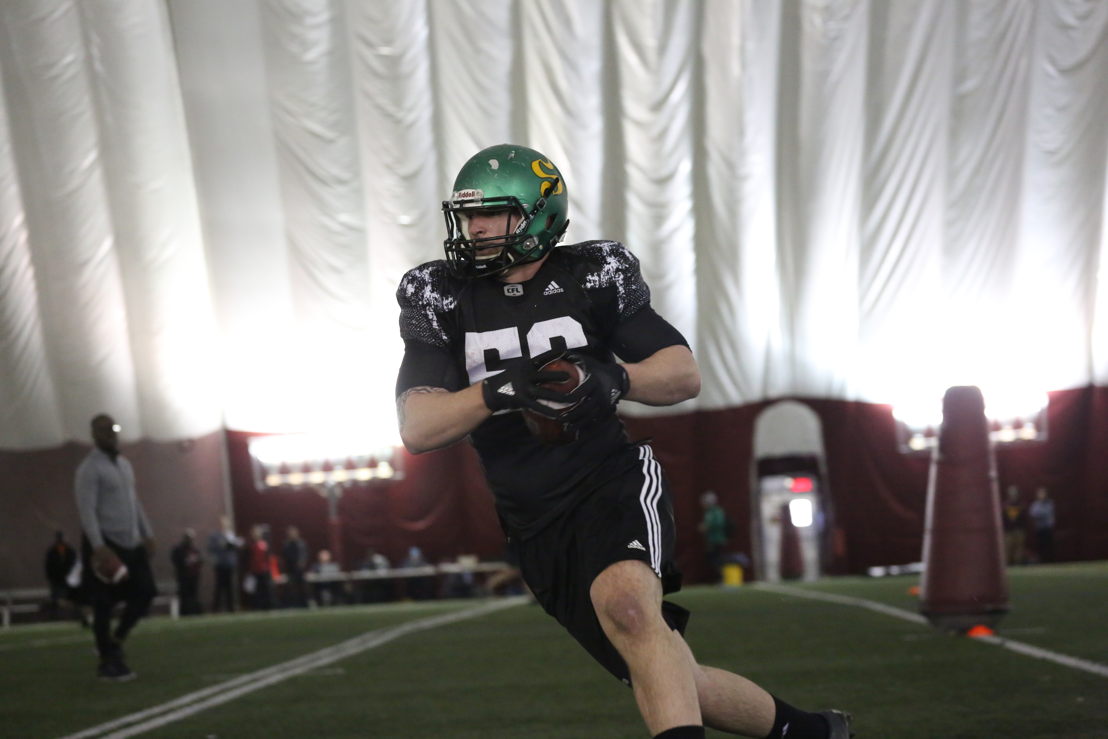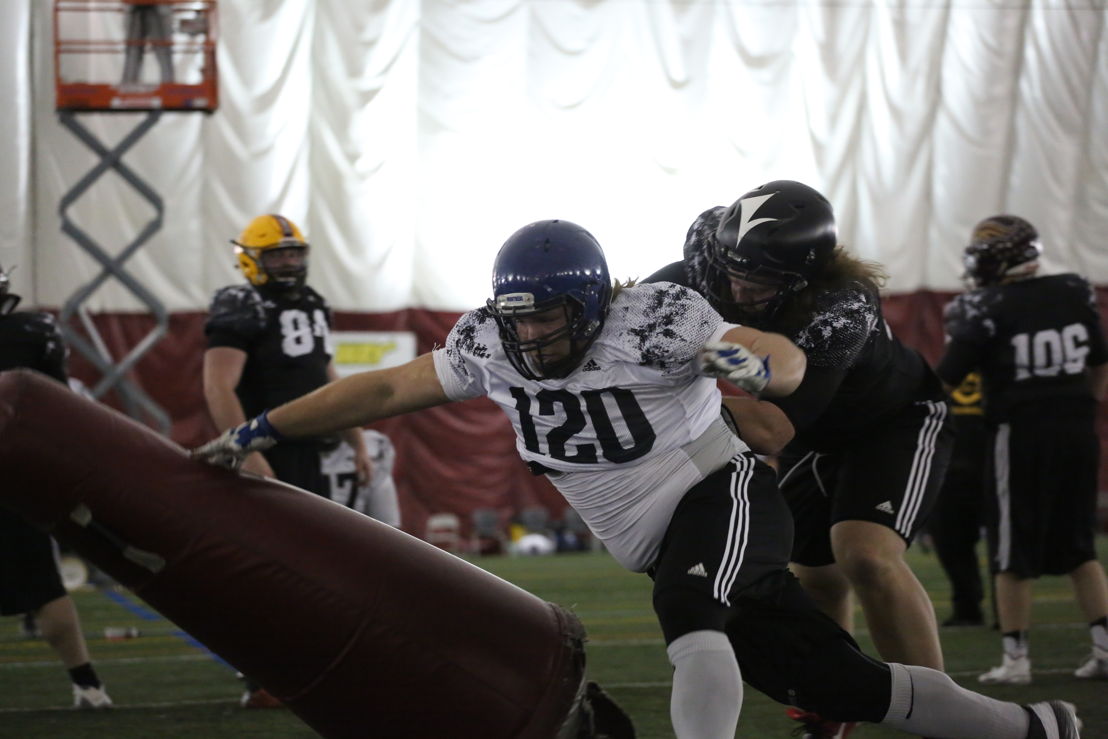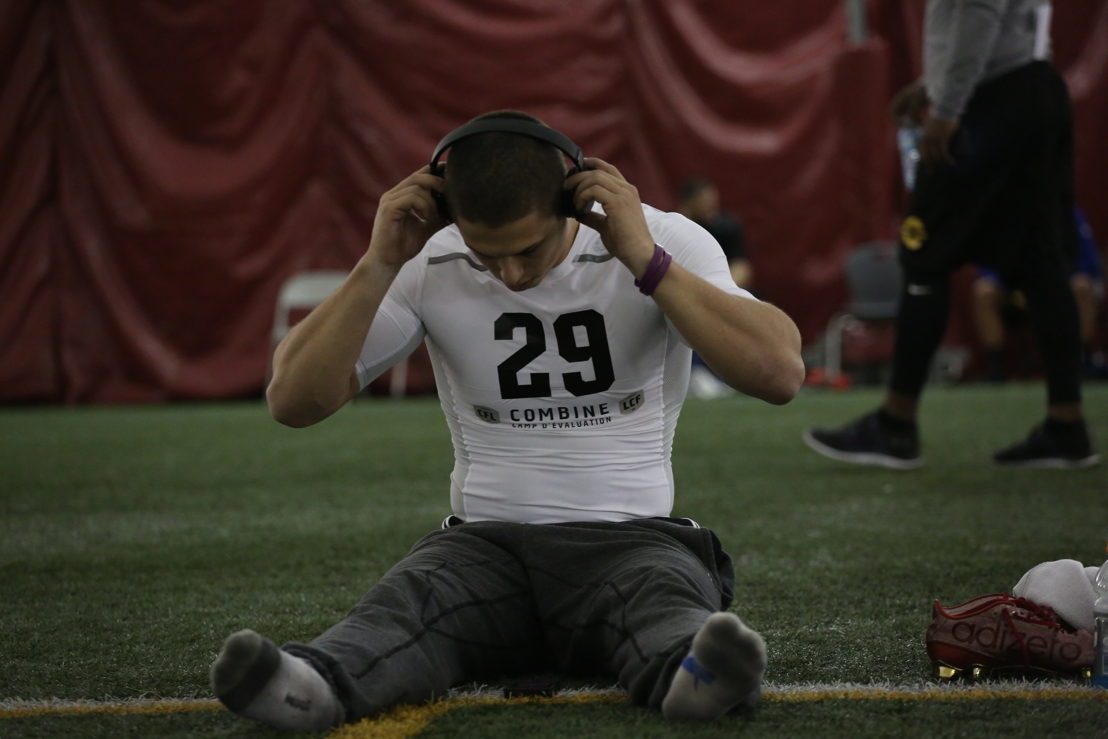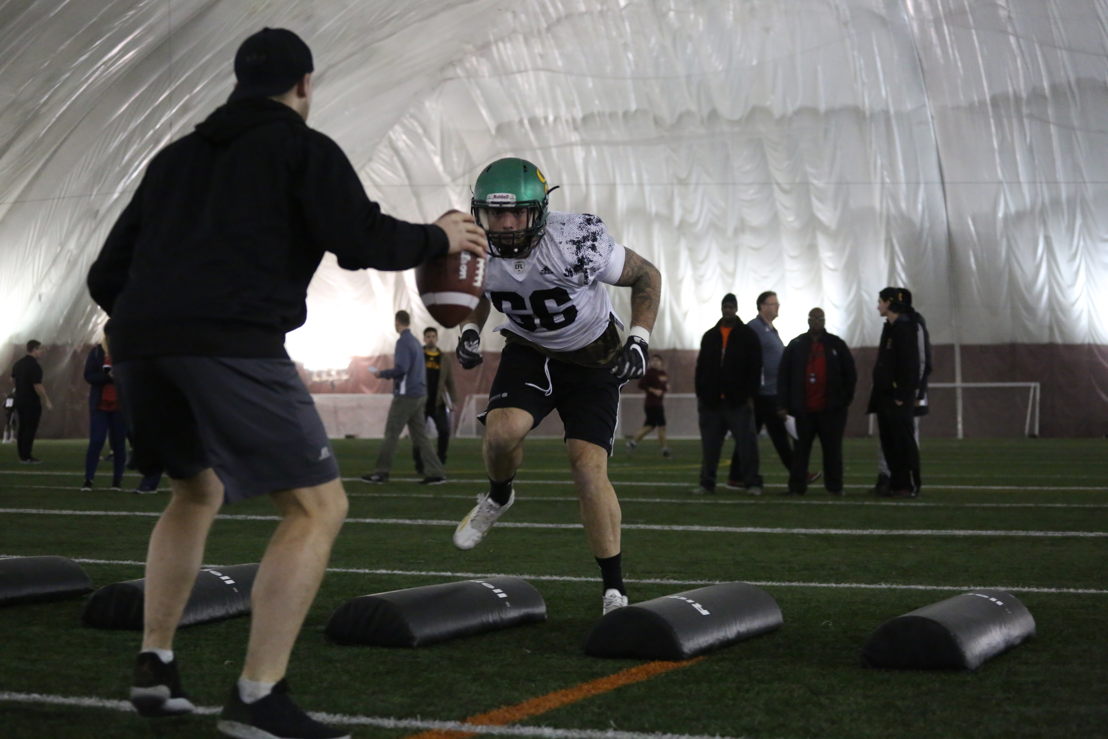 Lucas Barrett Coordinator, Communications at Canadian Football League
Olivier Poulin Director, Communications & Public Affairs at Canadian Football League
Guillaume Tremblay-St-Gelais Coordinator, Communications at Canadian Football League,CFL