FIVE PROSPECTS FROM ONTARIO REGIONAL COMBINE INVITED TO NATIONAL COMBINE
ADEBOBOYE, GILLESPIE, HOOVER, MACKIE AND PATAKI EARN SPOT IN NATIONAL COMBINE
Friday, March 17, 2017 — TORONTO – The Canadian Football League (CFL) held its second of three regional combines today in Toronto resulting in five players extended an invitation to the CFL Combine presented by adidas in Regina from March 23-25.
Adam Adeboboye, Richard Gillespie, Jordan Hoover, Mark Mackie, and Jonah Pataki were invited to display their athletic abilities once again in front of CFL scouts, coaches, and management at the CFL Combine. With the five additions, the roster for the CFL Combine presented by adidas has increased to 45 prospects.
For all results from the Ontario Regional Combine, click here.
Toronto, Ontario native Adam Adebobye from York University had the second-fastest time among wide receivers with a 40-yard time of 4.72 seconds. Adebobye finished in the top five in three-cone drill time (7.37 seconds).
Richard Gillespie, the defensive back from Whitby, ON, had the highest vertical of all prospects at the combine at 36.5 inches. He also registered the fourth-highest time in the 40-yard dash at 4.77.
Jordan Hoover, defensive back for the Waterloo Warriors, had the fastest three-cone drill time with a time of 7.01 seconds, as well as 40-yard dash time of 4.62 seconds and shuttle time of 4.03 seconds. The Sault Ste. Marie, Ontario native also had the third-highest vertical at 35.5 inches.
McMaster Marauders defensive lineman Mark Mackie recorded 25 reps on the bench press, good enough for second at the combine. He also ran the second-fastest time among defensive linemen (4.57 seconds) and the longest broad jump among defensive lineman (9'5.75″).
Wallaceburg, Ontario native and Queen's running back Jonah Pataki registered the second-fastest shuttle time (4.23 seconds) and second-highest vertical (36 inches). Pataki also recorded the fifth-fastest 40-yard dash time, 4.84 seconds.
Overall, 42 players attended today's Ontario Regional Combine presented by adidas in Toronto and each athlete worked out in front of scouts from all CFL Teams. Click here to view the roster and all the results from the Ontario Regional Combine.
Last year's Ontario Regional Combine saw John Biewald, Malcolm Brown, Donnie Egerter, Kevin Jackson, Shaquille Johnson, Michael Kashak, Jamal Kett and Nathan O'Halloran invited to CFL Combine; Johnson (BC), Jackson (Ottawa), Kashak (Calgary), O'Halloran (BC) and Kett (Ottawa) were each selected in the 2016 CFL Draft.
The final regional combine will take place in Regina, Saskatchewan on March 23. Schedules for each Regional Combine and CFL Combine can be found here.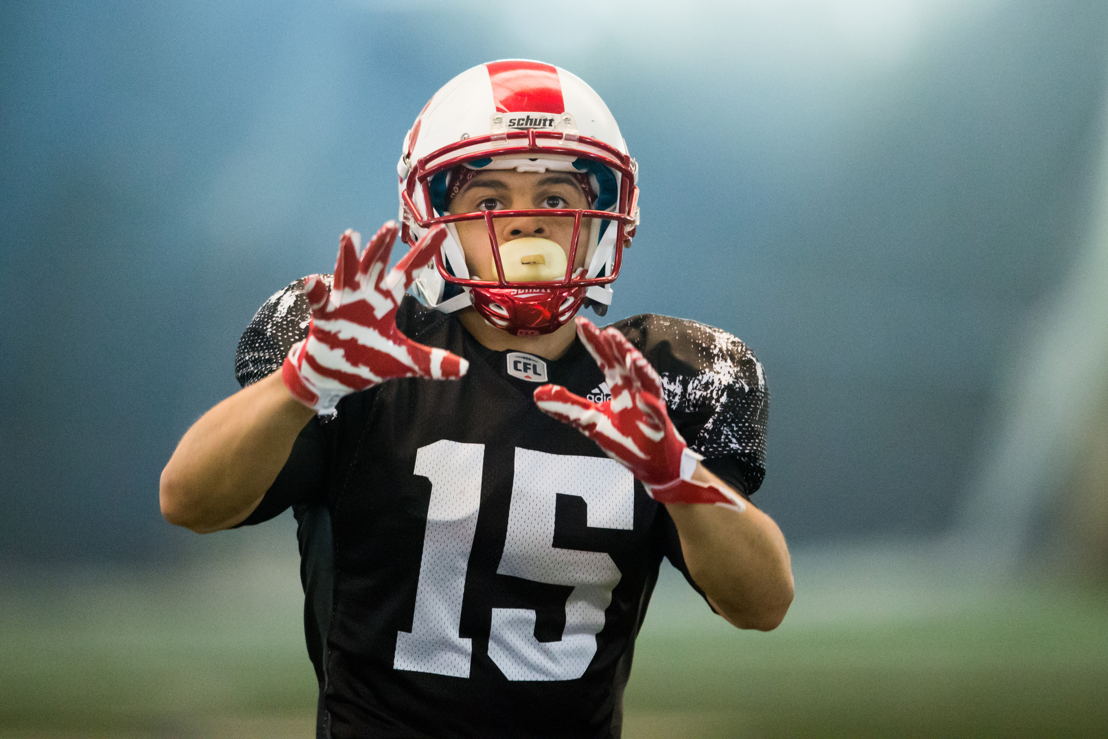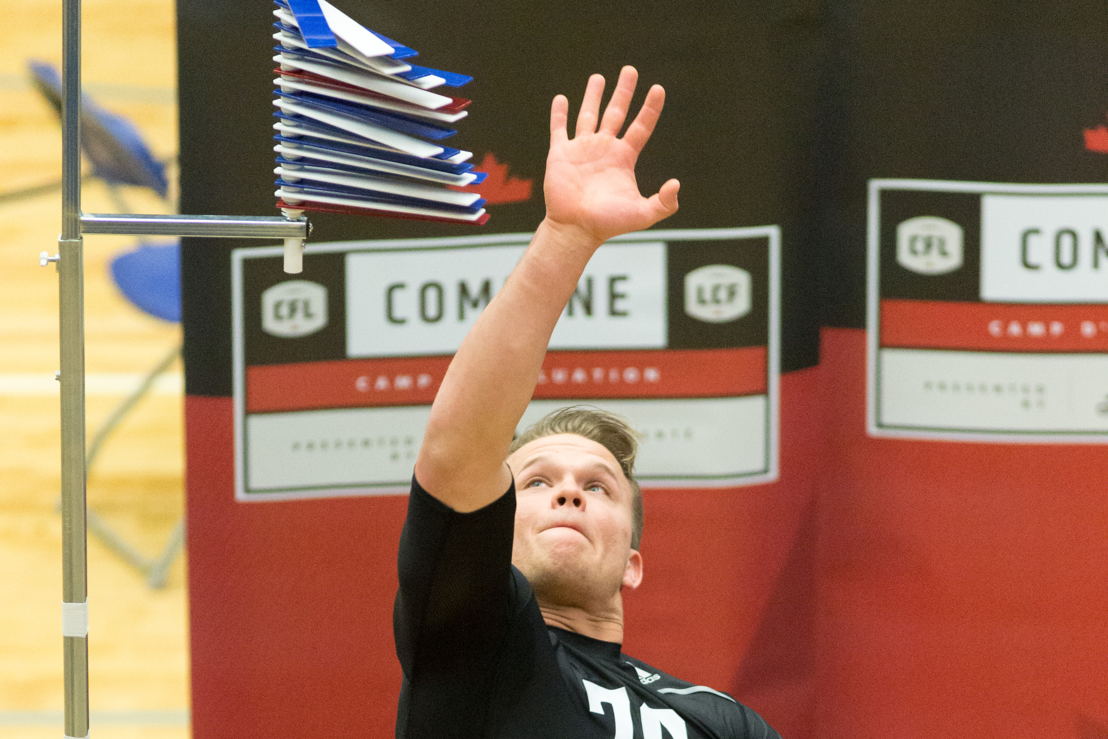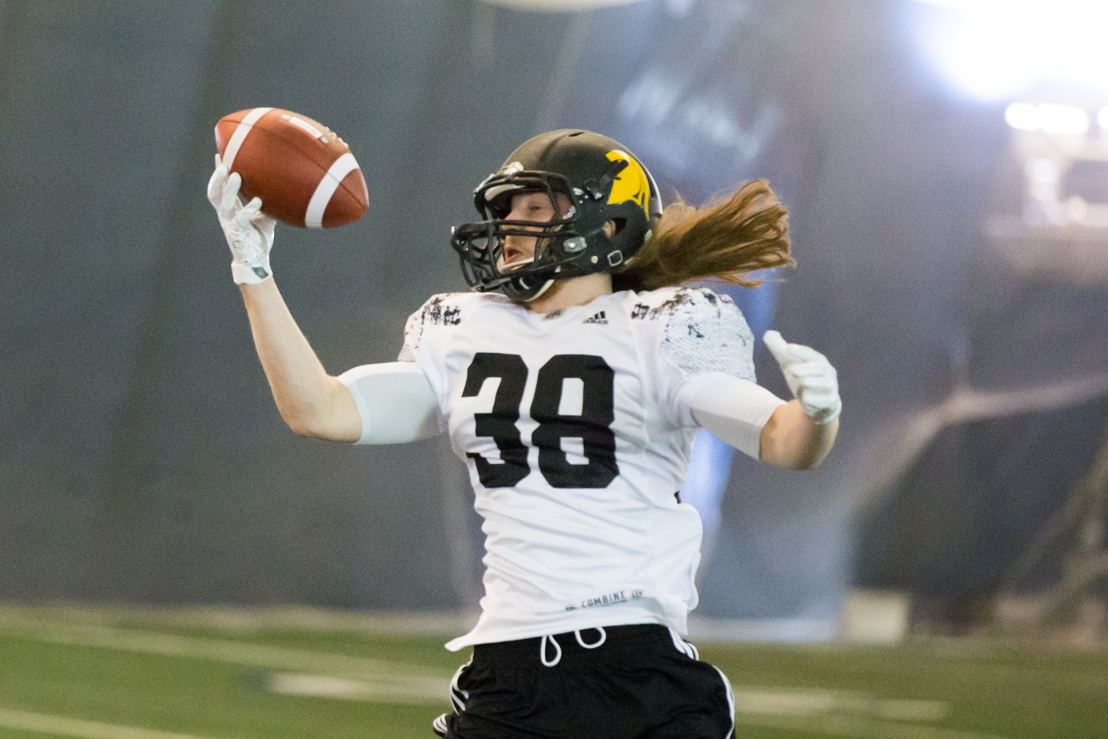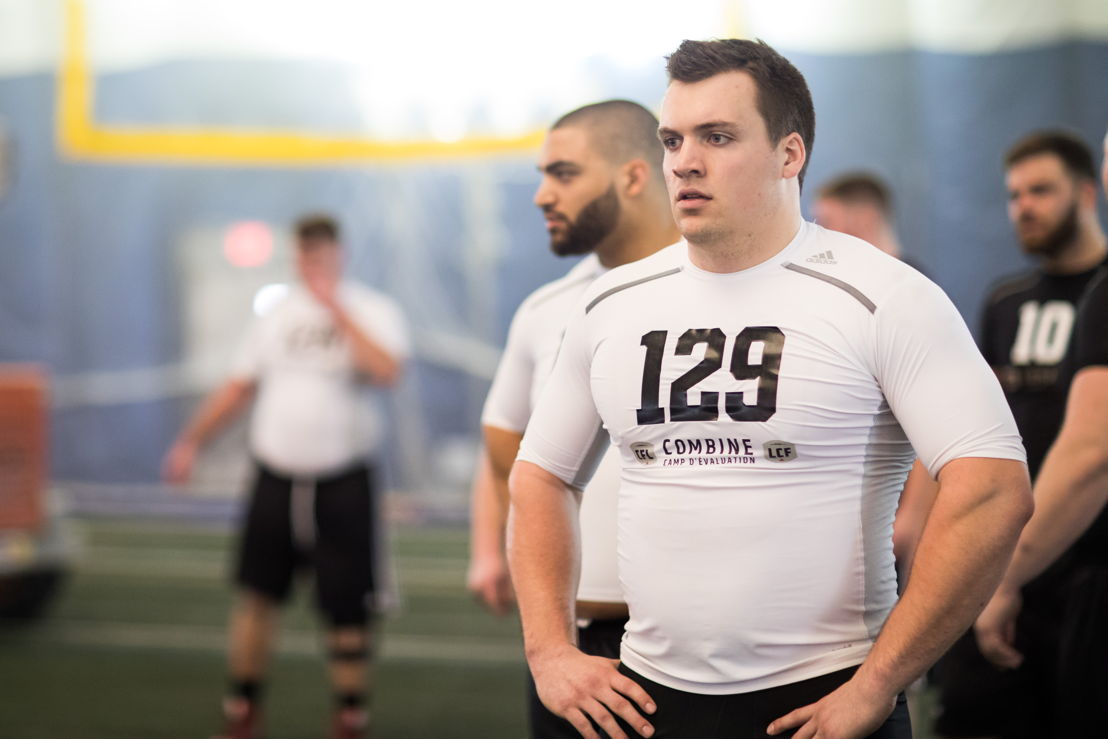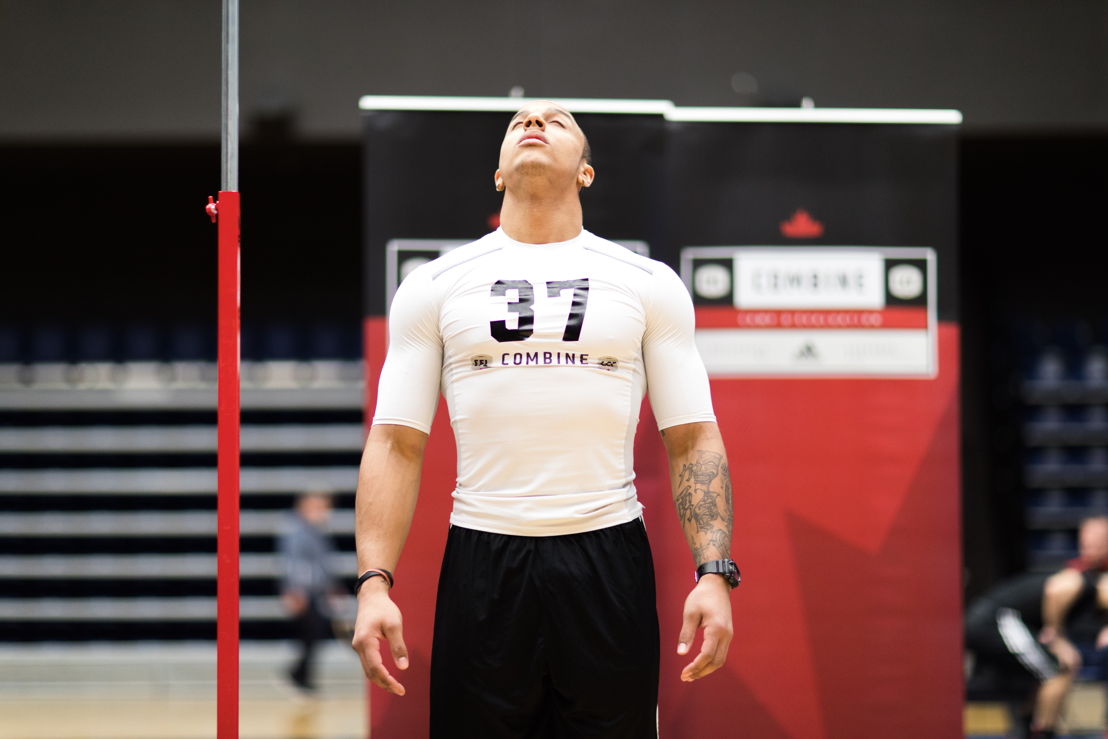 Clare Hutchinson Communications Assistant at Canadian Football League
Lucas Barrett Coordinator, Communications at Canadian Football League